This Map Shows Every Religious Freedom Law Across the U.S.
Indiana's Religious Freedom Restoration Act has prompted scrutiny of other measures across the country
When Governor Mike Pence signed the Indiana Religious Freedom Restoration Act into law last month, his state was rocked by a cadre of detractors, including chief executives, the NCAA, and gay rights activists. The onslaught drove the Indiana legislature to amend the law, which would have allowed businesses to refuse to serve gay couples, but it also prompted broader scrutiny of religious freedom measures across the country.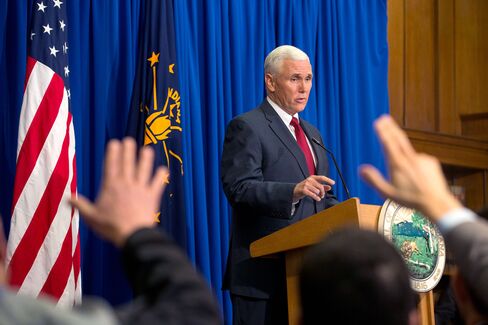 Since 1993, 21 states have passed laws that allow citizens to follow their creed, even if that means discriminating against a group of people. The constellation of laws is still growing—Arkansas enacted its version on April 2—and many legislatures have added their own particular flavor to the mix.
Nineteen of the 21 states give broad religious protections to individuals, who can cite their beliefs as a defense against government action that they feel violates their religious belief. But some, such as Indiana, grant such rights to businesses as well. Some laws mandate that people can use religious freedom as a defense only in government lawsuits; others let faith become a weapon against private lawsuits as well. A couple of states have an uncomfortable hodgepodge of religious freedom laws that coincide with measures explicitly prohibiting discrimination against gays. Below, find a visual representation of the messy, ever-evolving patchwork of protections nationwide.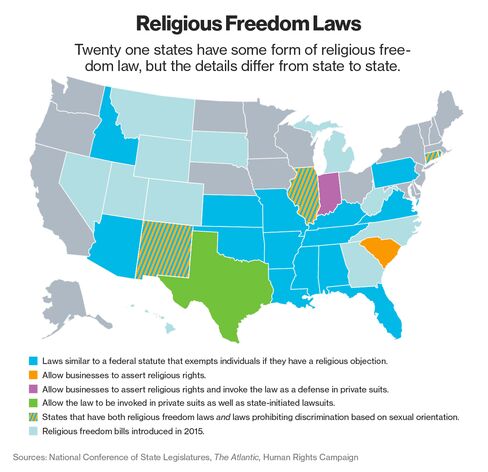 Before it's here, it's on the Bloomberg Terminal.
LEARN MORE