Poll Revolution Promises to Change Way Britons Vote in Key Seats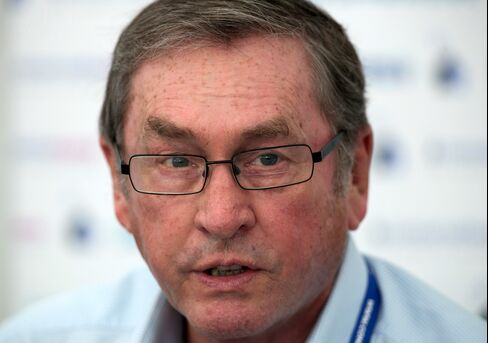 In science, it's called the observer effect: a phenomenon being observed is changed by the act of examination. In Britain, opinion pollsters are about to find out if it's true for elections, as well.
In the past, voters in the 650 individual seats being contested in general elections had to rely on the previous result and broad trends to tell them which party was strong in their neighborhood. This year, that's changed.
The billionaire former Conservative Party treasurer, Michael Ashcroft, has published research into more than 100 constituencies where the May 7 election will be decided. That means voters in the tightest races know which parties have a real chance in their seats. The biggest beneficiary may be the U.K. Independence Party, which Ashcroft polls show has leaped from a distant fourth place to a close second in several seats, giving them a real shot at winning.
"This is all about tackling the credibility gap that affects all insurgent parties -- showing you have a realistic chance of victory," Matthew Goodwin, co-author of "Revolt on the Right," a study of UKIP, said in an interview. "You will see leaflets from them saying: 'Only UKIP can beat Labour or the Conservatives.'"
An example of such a seat is Great Grimsby, a district halfway up England's east coast. In 2010, Labour held it by 714 votes over the Conservatives out of a total of 32,954. That ought to make it a Tory target for 2015 -- in theory, it's the 10th easiest district for the Conservatives to win.
UKIP Surge
Except that an Ashcroft poll in December found the second place in the seat is now taken by UKIP. The anti-immigration, anti-European Union party, which picked up just 6 percent of the vote in Grimsby in 2010, polled 34 percent support, a single percentage point behind Labour. The Conservatives, who won 31 percent of the vote in 2010, trailed in third place, with 20 percent of the vote.
The publication of these polls by Ashcroft, who stepped down last week as a Tory lawmaker in the unelected upper House of Lords, has an immediate benefit to small parties who can't afford large amounts of private polling, as it tells them where to target their efforts.
Liberal Democrats
The latest round of Ashcroft polling, released last week, confirmed there's little use in the Liberal Democrats pursuing voters in Camborne & Redruth in western England -- the easiest seat for them to gain on the basis of the 2010 results -- because they're languishing in fourth place, 29 points behind the Tories. The party can be more relaxed, though, in Cambridge, where it's stretched its lead over Labour to nine points from one point in September.
Knowledge also matters to voters, according to Stephen Fisher, associate professor of political sociology at Trinity College, Oxford.
"There's some evidence that tactical voting increases and becomes more accurate when voters have more information about the likely order of finish of parties in their constituency," said Fisher. "But because we haven't previously had lots of polls in constituencies, we don't really know whether they change behavior."
Before it's here, it's on the Bloomberg Terminal.
LEARN MORE