The NCAA Critic Who Can't Be Ignored
Jay Bilas has a Duke law degree, an ESPN microphone, and an axe to grind with the NCAA.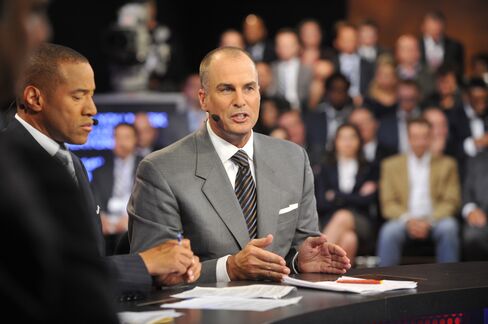 Three decades after he spoke up and the college sports establishment shot him down, Jay Bilas refuses to be ignored.
As a basketball player at Duke University in the mid-1980s, Bilas was, as he tells it, an all-too-often patronized member of the National Collegiate Athletic Association's Long Range Planning Committee.
Bilas said he repeatedly highlighted to senior members of the committee — affable bigwigs such as Big Ten Conference Commissioner Wayne Duke and Boston College Athletic Director Bill Flynn — the hypocrisy of myriad NCAA regulations, such as the one that says players must sit out a season if they transfer to another school. Nomadic coaches, meanwhile, can bolt without restriction or consequence.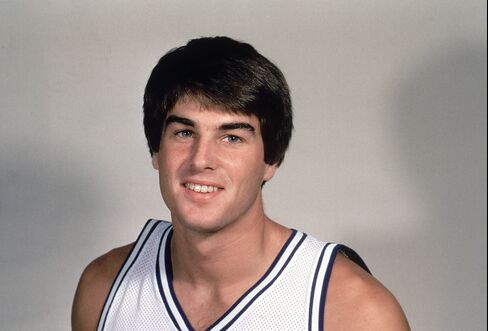 "They would listen to your concerns, but they were quickly dismissed because it wasn't the party line," said Bilas, a Blue Devils starter from 1983 to 1986 who is now a practicing attorney as well as ESPN's lead college basketball analyst. "That conditioned me to understand you had better go along to get along. So I went along."
Not anymore. Hardly anyone associated with big-time college athletics nowadays can ignore Bilas, who has emerged as the most visible and vocal critic of the NCAA as the organization fights lawsuits and a unionization effort by the scholarship football players at Northwestern University.
"The NCAA is like the emperor with no clothes. What it takes is for people to start crying out loud, and then the world realizes it," said attorney Jeffrey Kessler, who filed an antitrust lawsuit last year against the governing body for college sports. "Jay performs a very valuable function in that way."
NCAA Lawsuit
Kessler's lawsuit says the NCAA is a cartel that generates billions of dollars and illegally caps the pay of its student athletes.
The NCAA says that a system in which players share in revenue would result in student-athletes losing part of the academic experience and fans being deprived of an alternative to professional sports.
NCAA spokeswoman Stacey Osburn said officials at the organization wouldn't comment on Bilas, whose Blue Devils are joined in the men's college basketball tournament semifinals Saturday by Michigan State, Wisconsin and undefeated Kentucky. NCAA President Mark Emmert, a former president of his alma mater, the University of Washington, has said Bilas should stick to analyzing basketball games and leave organizational leadership to him.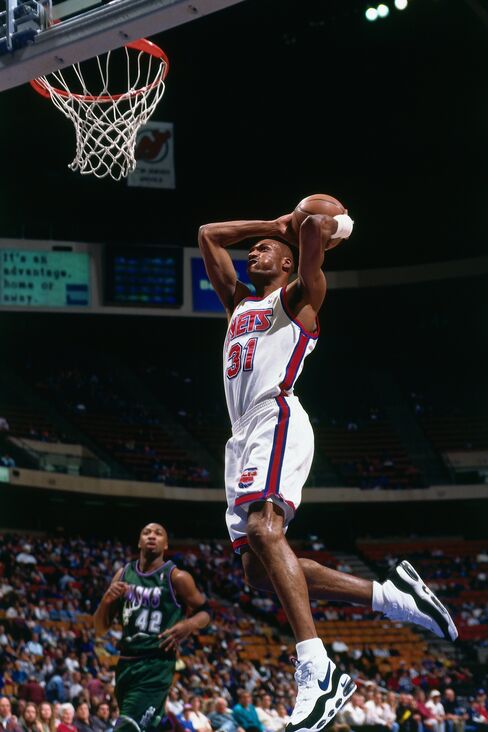 Broadcast Contracts
NCAA critics note that in current broadcast contracts alone, the organization and its five richest leagues — the Atlantic Coast, Big 12, Big Ten, Pac-12 and Southeastern conferences — are guaranteed more than $31 billion. Revenue at the NCAA's national office rose to $989 million in 2014, its 14th consecutive increase, though most of that money gets distributed to its conferences and institutions.
While NCAA rules don't allow student-athletes to be paid, recent changes are loosening restrictions. For instance, under a new NCAA rule, schools in the big five conferences voted to pay athletes the difference between their scholarships and the actual cost of attendance.
Ex-players won an antitrust decision against the NCAA in a lawsuit brought by former University of California, Los Angeles basketball player Ed O'Bannon. His 2009 lawsuit was on behalf of a group of active and former players seeking to negotiate licensing agreements for use of their images in such things as video games.
Duke Law
O'Bannon said Bilas, a graduate of the Duke University School of Law, is the ideal person to explain what he called unfair NCAA policies.
"Jay is not only on television all the time, but his academic standing is huge because he not only comes across as someone who sees something wrong with the NCAA but he's got the scholastic cachet to go with it," O'Bannon said. "He's not just me, an athlete, who sees there's something wrong."
Bilas bristled at the NCAA's assertion that its team merchandise, including jerseys, didn't represent any specific players. So he took to Twitter, pointing out to his 866,000 followers that if you search a player's name on the NCAA's official online store, a jersey with that athlete's number would come up. The player-search function was subsequently disabled, and days later Emmert said the organization was halting sales of athletic jerseys because it could be seen as hypocritical.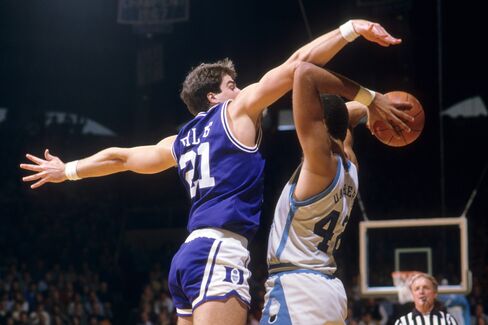 Twitter Commentary
"Some academic could write a 1,000-word essay on the NCAA using likenesses, but it takes Jay Bilas on Twitter to show pictures," said Warren Zola, executive director of the office of corporate and government affairs at Boston College's Carroll School of Management. "Some are trying to overthrow the industry. That's not Jay. He loves college athletics and understands its value. However, let's not pretend it's not commercial."
Bilas said he stepped away from courtroom litigation because he didn't enjoy the incessant arguing. His preference, even now, would be to discuss the best teams and players in college basketball, not what he sees as the hypocritical ills in college sports administration.
"This is a maddening debate because the answer is so clear and there are so many people invested in the opposite side of it," Bilas said. "I feel bad for the whole enterprise — that it looks this ridiculous all the time."
Still, don't expect Bilas to stop any time soon. "I'm called an NCAA critic," he said. "It puts me somewhere between Siskel and Ebert and Norma Rae."
'Bright, Capable'
Emmert, who was paid about $1.4 million in fiscal 2013, became the fifth NCAA president in 2010. He called Bilas a "very bright, capable guy," but would prefer that the announcer focus more on the game.
"I don't like the ad hominem attacks, I'm not going to lie about that, but I certainly appreciate his passion for the game and his knowledge of basketball," Emmert said during SportsBusiness Journal/Daily's 2013 IMG Intercollegiate Athletics Forum. "I dare say I know more about running complex organizations than him, and he knows more about basketball. So I'll stay in my world, and he can stay in his."
Bilas said his critiques are always aimed at policies and not people.
"If the NCAA policies are so great, then they should easily be able to justify them," Bilas said. "They don't want to talk about them because it's so hard for them to justify."
Said fellow ESPN broadcaster Dick Vitale: "What Jay does is by giving it some recognition, by saying what is transpiring, it makes people talk. And that's the most important part. He's not ripping anybody."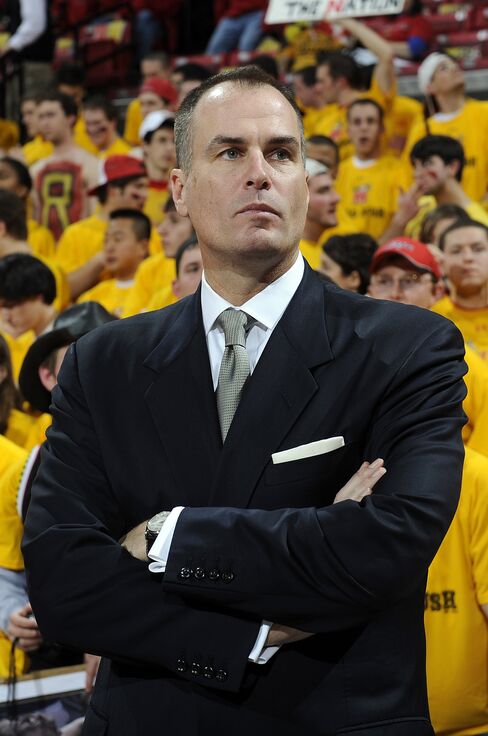 Relentless Critic
Anyone hoping that Bilas simply tires of the melodrama and ends his criticism of NCAA policies doesn't know him, said his friend, Paul Haagen, a professor of sports and contract law at Duke.
Haagen recalled Bilas's reaction to a broadcaster's comment after Louisville defeated Duke in the 1986 championship game. The broadcaster said it was a pleasure to be around the Duke players and that he hoped one of them in 10 years would write a book about the experience. Then the broadcaster added he hoped in 10 years that one of Louisville's players would be able to read it.
"Jay got very angry," Haagen said. "It was the kind of talk that perpetuated myths that are unattractive. Jay had a deep sense that they were unfair and inappropriate, even though those myths went in his favor. He was having none of it."
Bilas, 51, compares big-time college sports with behemoths such as the Olympics, which altered its amateurism rules to accommodate professionals, and the National Football League, which generates about $10 billion in annual revenue.
"What do we know that the Olympics don't?" Bilas asked.
College Assistants
During a recent speech to an audience of middle-aged college sports fans, Bilas pointed out that even college assistants are paid in the millions of dollars. All the while, student-athletes can't accept a restaurant owner's offer of a meal on the house, even if they're regular customers.
"When we were all in college, if I had told you that someday college basketball coaches are going to make $5 million to $8 million a year and offensive coordinators in football are going to make over a million dollars and we're gonna have multimillion-dollar, comprehensive apparel deals — I said, 'What would you have said?'" Bilas recalled from the speech.
"You would have said, 'I would never support that; that would never happen. That's not college sports.' Well, it's happened. And the world is still on its axis. And everybody still loves it. And people are still getting educated. It's business. The doomsday scenario that if any athlete gets more than a scholarship, that it ceases to be college athletics is not only disingenuous, it's an outright lie."
—With assistance from Eben Novy-Williams in New York.
Read this next:
Before it's here, it's on the Bloomberg Terminal.
LEARN MORE