Durst Lawyer DeGuerin Seeks to Upend New Orleans Arrest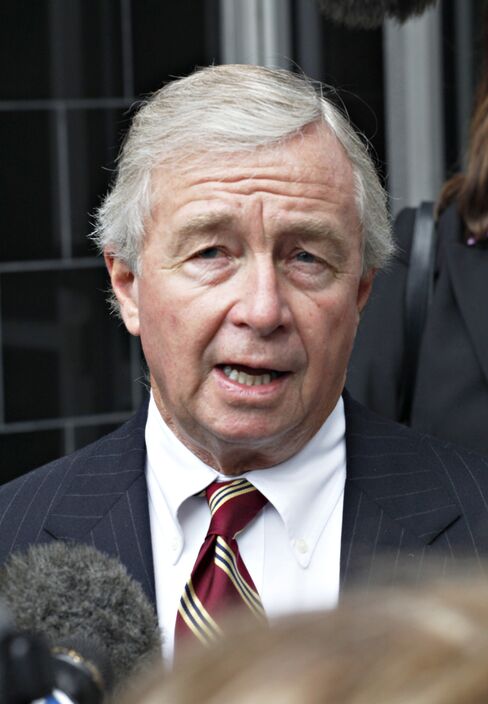 Robert Durst's attorney Dick DeGuerin took his first shot at getting the real estate heir's Louisiana weapons arrest thrown out ahead of a looming murder trial in Los Angeles.
DeGuerin took a page from the "Law & Order" handbook Thursday morning, dramatically calling FBI agents and a state trooper as witnesses, knowing they were nowhere near the courthouse. He accused prosecutors of playing "hide the ball" by not allowing them to appear.
"We want to cross-examine witnesses," DeGuerin said outside the courthouse. "You can't cross-examine an affidavit."
The 74-year-old lawyer helped Durst beat murder charges in Texas 12 years ago after the real estate heir admitted to a jury that he had cut up his neighbor and dumped the body parts in Galveston Bay.
On Thursday, Magistrate Judge Harry Cantrell rescheduled the hearing on the weapons charges to next week because the Federal Bureau of Investigation agents who had arrested Durst in the lobby of the J.W. Marriott in New Orleans and the state trooper who secured the arrest warrant didn't show up.
DeGuerin claims the FBI agents searched Durst's hotel room without a warrant when they found a gun and marijuana. The New Orleans district attorney subsequently charged Durst as a felon in possession of a firearm and as having a firearm together with a controlled substance.
The Jinx
Durst, 71, was arrested the day before HBO showed the final episode of "The Jinx: The Life and Deaths of Robert Durst." On the program, a microphone picks up Durst muttering to himself and apparently admitting to killing three people, including his first wife.
Los Angeles prosecutors charged him last month with the first-degree murder of Susan Berman, a friend of Durst who was found shot to death in 2000. She was killed days before she was to meet with New York investigators about the disappearance of Durst's first wife. Durst didn't contest extradition to California before Louisiana prosecutors brought the weapons charges.
At Thursday's hearing, state and federal prosecutors argued that DeGuerin hadn't given them enough time to present the witnesses because he filed subpoenas two days ago.
"This is all the doing of the defense," Assistant District Attorney Mark Burton told the judge, claiming he read about the defense's request to throw out the arrest warrants in the newspaper, before he received it himself.
Response Ordered
Cantrell ordered Burton to file his response to the DeGuerin's request by April 7 and also ordered the FBI agents to be in court April 9 to explain why they hadn't shown up at today's hearing.
DeGuerin has defended a long string of high-profile criminal suspects. He has never revealed his typical fee, but describes it as "cheap at any price."
Former U.S. Congressman Tom DeLay might agree, as may former U.S. Senator Kay Bailey Hutchison. DeGuerin, a Democrat, won eventual acquittals for both Texas Republicans on public corruption charges, although it took DeLay almost 10 years to secure his exoneration in a Texas appellate court.
DeGuerin doesn't shrink from a fight or a difficult client. Declining body armor in 1993, he strode past federal snipers to try to talk religious sect leader David Koresh into surrendering during a standoff between his Branch Davidians and federal agents. Koresh refused and perished in a subsequent fire that destroyed the sect's compound outside of Waco, Texas.
DeGuerin convinced a Galveston jury in 2003 that Durst shot his neighbor, Morris Black, in self defense – a theory that could only be disproved by studying the bullet wounds in Black's head, which was never found. The attorney keeps a framed copy of the New York Post headline announcing Durst's acquittal – "Run For Your Lives" - on his office wall.
The New Orleans case is State v. Durst, Magistrate No. 550046, Criminal District Court, Parish of Orleans.
Before it's here, it's on the Bloomberg Terminal.
LEARN MORE