Kings' Bhullar Is First Player of Indian Descent on NBA Roster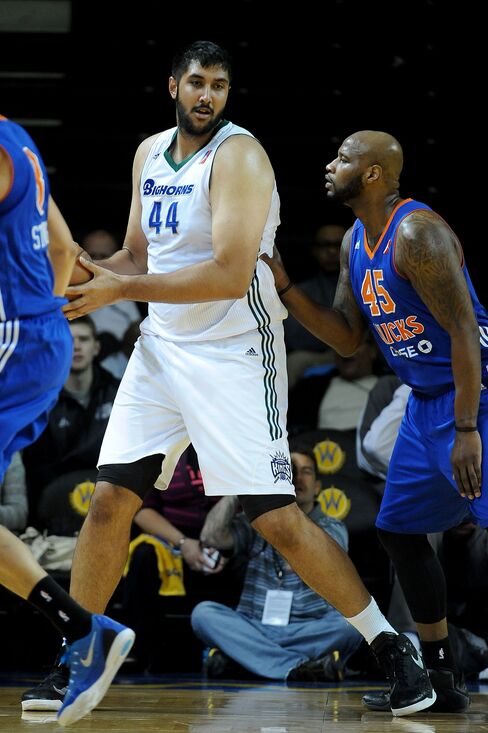 Sim Bhullar has signed a 10-day contract with the Sacramento Kings, making the 7-foot-5, 360-pound center the first player of Indian descent to be on a National Basketball Association team's regular-season roster.
Bhullar had previously signed a contract with the Kings in August after playing with their 2014 summer league team in Las Vegas, though he didn't make the active roster. The Kings have the league's first Indian-born owner, having been purchased for $534 million in 2013 by Tibco Software Inc. founder Vivek Ranadive, a native of Mumbai.
Bhullar, 21, was born and raised in Canada after his parents moved from Punjab.
As a member of the Reno Bighorns, the Kings' affiliate in the NBA's developmental league, he averaged 10.3 points, 8.8 rebounds and 3.9 blocks in 39 games, including 17 starts.
In two collegiate seasons at New Mexico State, he averaged 10.2 points, 7.2 rebounds and 2.9 blocks a game.
Before it's here, it's on the Bloomberg Terminal.
LEARN MORE