Indorama Seeks Acquisitions to Double Revenue by 2018, CEO Says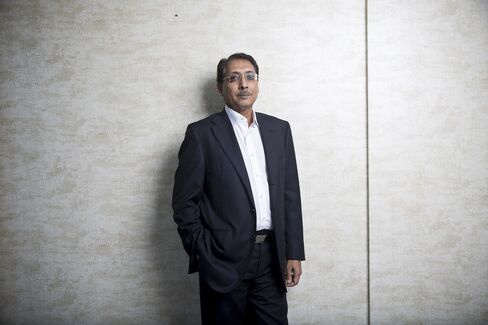 Indorama Ventures Pcl, Thailand's largest maker of polyester and plastic packaging material, plans to double its revenue in four years by acquiring companies in Europe and North America.
The company, whose shares just completed their biggest quarterly rally in three years, will spend about $1.9 billion through 2016 on acquisitions and capital expenditure, three times the amount over the last two years, Chief Executive Officer Aloke Lohia said. About 90 percent is earmarked for acquisitions, aimed at boosting revenue to $15 billion by 2018. Earnings before interest, tax, depreciation and amortization should grow even faster than sales, he said, without elaborating.
Indorama, which already gets about two-thirds of revenue from Europe and North America, is trying to take advantage of lower valuations in Europe and an economic recovery in the U.S. that's boosting demand for materials used in plastic bottles and textiles. The company is among Thai peers from Charoen Pokphand Group Co. to Thai Union Frozen Products Pcl that are expanding overseas amid weak growth at home.
"Indorama is back on track for new acquisitions again as the company continues to see a lot of opportunities," Lohia said in an interview Thursday. "The expansion in the West will continue as the company has enjoyed the historical track record there."
Indorama's renewed focus on growth through acquisitions comes after it slowed down on such deals over the past two years to reassess large purchases made in the preceding two years, Lohia said. The company made two acquisitions worth 4.3 billion baht ($132 million) over 2013 and 2014, after spending as much as 54.5 billion baht to buy 11 companies over 2011 and 2012, according to data provided by the company.
Exclusive Talks
Indorama plans to fund the expenditure with cash flow from its operations and debt, Lohia said. Its total debt was 98 percent of equity as of Dec. 31, according to data compiled by Bloomberg. It had cash and near cash items of $165 million on the same date.
"It's a very positive development for Indorama to return to its growth strategy with overseas acquisitions again," Naphat Chantaraserekul, an analyst at DBS Vickers Securities (Thailand) Co. Ltd. in Bangkok, said by phone. "The main concern is the company's debt level."
Indorama's net income rose 12 percent to 1.49 billion baht last year, the company said on Feb. 20. The shares have risen 31 percent this year, compared with a 2.3 percent increase for the benchmark SET Index.
Indorama reached an agreement to acquire a company that operates a purified terephthalic acid plant in Canada, the company said in a filing on March 23. It's in exclusive talks to buy an additional polyester materials facility in Spain from Cia Espanola de Petroleos SAU, people familiar with the matter said last month.
The firm is keen on Europe and North America as profit margins on its products are high on the two continents, while overcapacity hurts the profitability of its Asian operations, Lohia said. Indorama has factories in U.S., Netherlands, Turkey, Italy, Indonesia, Germany, Poland, China and Thailand.
Before it's here, it's on the Bloomberg Terminal.
LEARN MORE