Five Things Everyone Will Be Talking About Today
Your quick rundown on what's been happening and what to look out for today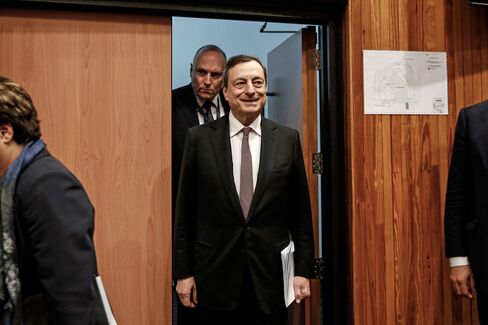 ECB meeting account, Iran nuclear talks, iron ore prices and McDonald's pay. Here's what people are talking about today.
ECB to publish account of monetary-policy meeting that agreed size of QE
The ECB will publish an account of its March monetary-policy meeting later this morning. Stefan Riecher has a quick guide on what to look out for.
Update: The ECB account of its meeting has been published. It shows that officials are prepared to alter asset purchases if needed.
Still no breakthrough in Iran nuclear talks
There still hasn't been a breakthrough in talks on Iran's nuclear program, despite an all-night negotiating session in Lausanne, Switzerland. A statement on progress is expected later today.
Iron ore falls below $50
Iron ore prices fell to the lowest price per ton since 2005. Expectations are for the price falls to continue as there is no sign of a drop off in supply. China's state-owned Citric continues to ramp up production at its mine in Australia while other producers look to protect market share.
McDonald's gives workers a raise, but critics aren't happy
McDonald's announced a 10 percent increase in pay for workers and said they will begin offering paid vacation time, a move that will apply to about 90,000 employees. Critics of McDonald's who have been demanding $15-an-hour wages are not impressed.
Greek opposition throw Tsipras a lifeline
Former Greek Prime Minister Antonis Samaras has expressed willingness to join a unity government if the coalition of Alexis Tsipras starts to crack under the strain of implementing the reforms needed to secure further bailout funding. Samaras said he would support a plan that would keep Greece in the euro area, describing exit as a "total catastrophe."
Before it's here, it's on the Bloomberg Terminal.
LEARN MORE