The Simple Explanation for why McDonald's Is Raising Wages for Some of its Workers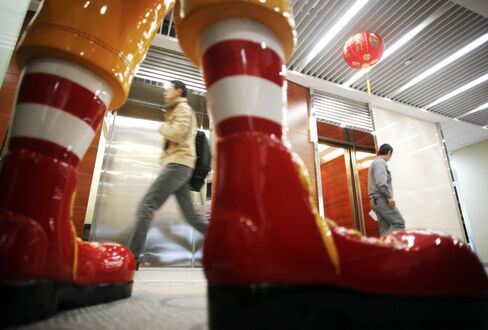 McDonalds' is the latest company to announce that it's raising wages.
In a press release the company says its raising wages and offering paid vacation to employees at company-owned restaurants (it won't apply to franchises).
On July 1, 2015, starting wages at McDonald's company-owned restaurants in the U.S. will be one dollar over the locally-mandated minimum wage. The wages of all employees up to restaurant manager will be adjusted accordingly based on tenure and job performance. By the end of 2016, McDonald's projects that the average hourly wage rate for McDonald's employees at company-owned restaurants will be in excess of $10.

Also on July 1, full- and part-time crew employees at company-owned restaurants, with at least one year of service, will begin to accrue personal paid time-off. For example, an employee who works an average of 20 hours per week will be eligible to accrue approximately 20 hours of paid time off per year. If these employees don't take the time off they've earned, they will be paid for the value of that time.
So why are they doing it?
The chart below offers a huge hint: This is the rate of "quits" in the accommodation and food services industries. Although the chart is a bit noisy, you can see workers are quitting at growing rate, a sign of better labor conditions. Thus it only makes sense, if you want to reduce worker churn, you have to pay them more.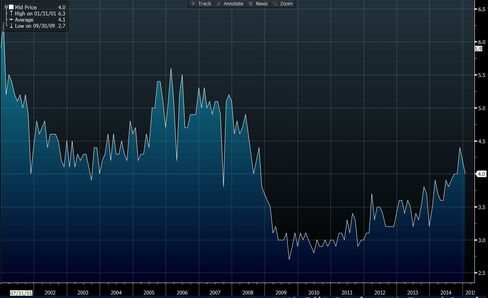 For more on the wage hikes, see here.
Before it's here, it's on the Bloomberg Terminal.
LEARN MORE