Five New Tie Styles For Spring (and How to Wear Them)
From polka dot and silk knit to Shantung and Tussah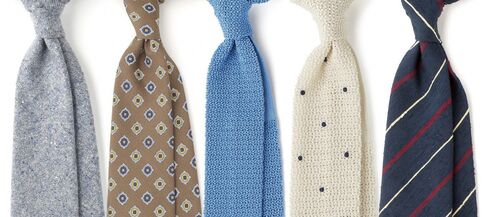 Gentlemen, it's spring now. Time to put away your heavy wool ties and anything with a Christmasy pattern, and trade them in for brighter colors. Experiment with lightweight materials or even test out a jazzy pattern or two. (Don't worry about width for now—nothing major has changed; stick to a slim tie but not a skinny tie—so in the range of 2.5 to 3.25 inches.) The easiest way to get started—and to shop for ties in general—is to find a vendor you trust and admire and shop for several items within its collection. You could buy decades worth of ties in one visit to Brooks Brothers or the Tie Bar, for example. In this case, I suggest Drake's (and no, it's not an accessories line owned by a rapper). The London-based brand originally started as a vendor of scarves in 1977 and was headed by a man named Michael Drake. He quickly expanded the product line to handmade ties and pocket squares, and these days you can see Drake's accessories in GQ, Esquire, and in stylish movies such as Kingsmen: The Secret Service. Using its latest collection, I've identified five different fabrics and trends for spring, with suggestions of ties you might like.
Polka Dots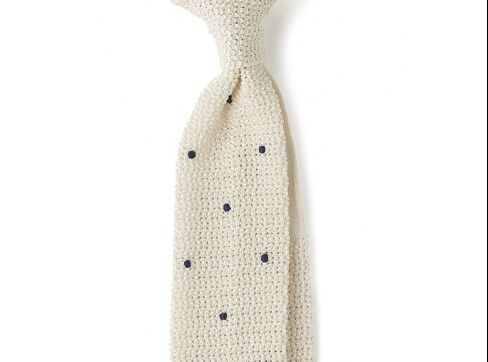 Polka dots have been a trend for a while now, but you might be used to seeing white dots on dark backgrounds. This spring, try flipping it around by wearing a light tie with darker dots. Then you can wear it with a colorful shirt, under a solid brown or navy suit. It's a subtle reversal. ($201, drakes.com)
Stripes in Shantung and Tussah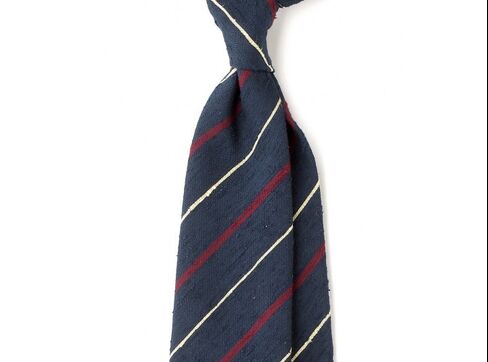 Shantung and tussah are two different lightweight, silk fabrics that when woven correctly can create a cool, rough texture. Pair this guy with a solid white shirt and a cotton khaki suit. Voilà: spring. ($186, drakes.com)
Solid Silk Knitted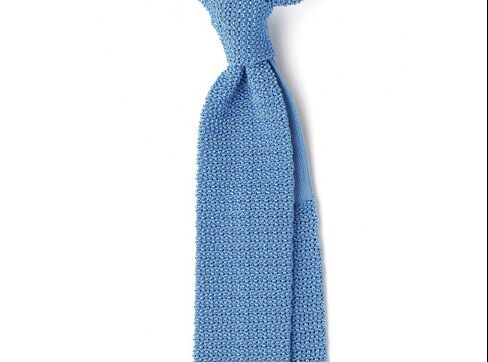 Silk knitted ties are my absolute favorite because they are somehow both casual and elegant. Plus, not everyone owns a knit tie, so you'll always get compliments for standing out. I like this color because it just looks like spring. ($156, drakes.com)
Cashmere Wool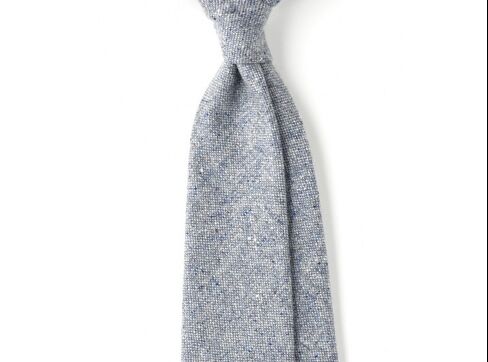 So you're one of those guys who can't quite give up your tried-and-true wool tie? Luckily Drake's has some cashmere and wool-blend options that are perfect for shifting with the changing season without altering your favored look or weighing you down. ($186, drakes.com)
Prints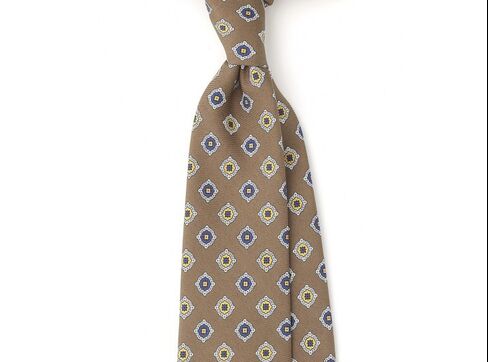 If you've finally gained the courage to join the print bandwagon but aren't ready to commit fully to a bold shirt or colorful, jazzed-up blazer, a small accessory like a tie is a good way to join the herd. ($186, drakes.com)
Drake's is also available on Mr. Porter, Barneys, and J.Crew.
Moti Ankari is the associate market editor for Bloomberg. Follow him on Twitter @motiankari and Instagram @themetroman, or contact him at mankari@bloomberg.net.
Before it's here, it's on the Bloomberg Terminal.
LEARN MORE