Bounty Hunters Called on Alleged Facebook Scammer Ceglia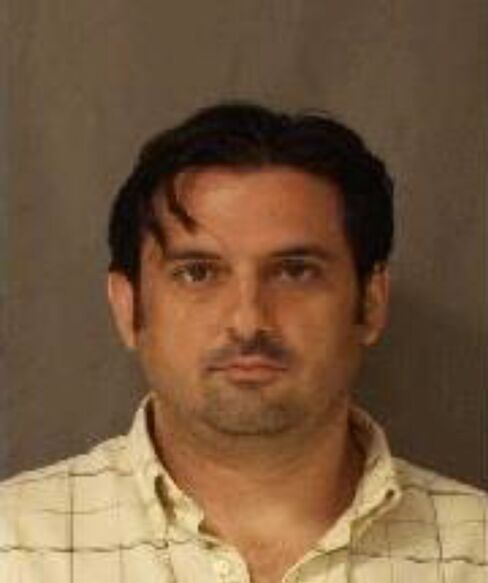 Paul Ceglia, the man charged with faking a contract to back his multibillion-dollar claim to own half of Facebook Inc. now has a $5,000 bounty on his head, according to the U.S. Marshals Service.
Ceglia, who disappeared March 6 with his wife, two kids and the family dog after cutting off an electronic monitoring ankle bracelet, was to go to trial on fraud charges next month in Manhattan federal court. A judge last week ruled that his parents and brother, who guaranteed Ceglia's $250,000 bond, are on the hook for that amount.
Marshals are offering the award for "information leading to the location and arrest" of Ceglia, they said in a statement Wednesday. Ceglia, 41, may have been in Corning, New York, on the morning of March 6, meeting someone to buy a car, they said, citing information "recently developed."
Marshals forced their way into Ceglia's Wellsville, New York, house March 8 after a pretrial services officer was unable to contact him. They found Ceglia's ankle bracelet hanging from a ceiling-mounted, motorized device a prosecutor said was intended to fool monitors into thinking he was wearing it and moving around the house.
Ceglia was to go on trial May 4, with Facebook co-founder Mark Zuckerberg slated to testify against him. Ceglia's lawyers and family have said they don't know where he is.
Ceglia sued Facebook and Zuckerberg in 2010, claiming he was entitled to half the company based on a 2003 contract. The world's biggest social network is now valued at about $229 billion. A federal judge in Buffalo, New York, dismissed Ceglia's lawsuit last year, calling the contract "a fabrication."
Facebook and Zuckerberg, the company's chief executive officer, have said that Ceglia's claim is fraudulent. Zuckerberg, who in 2003 was a freshman at Harvard University, signed an unrelated contract to do website coding for Ceglia, they said.
The case is U.S. v. Ceglia, 12-cr-00876, U.S. District Court, Southern District of New York (Manhattan).
Before it's here, it's on the Bloomberg Terminal.
LEARN MORE