These States Will Take Your License for Not Paying Student Loans
Legislators are fighting such rules in several states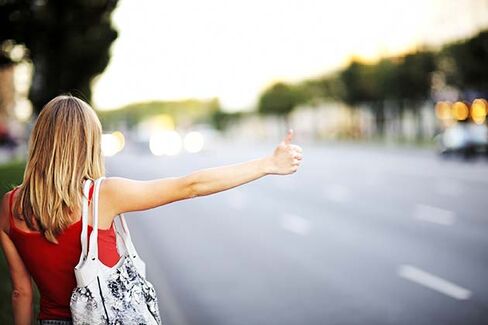 Legislators in two states are trying to repeal laws that let authorities revoke driver's licenses or professional licenses when people fall severely behind on their student loan payments.
The Montana senate is considering a bill, which passed the state's house in March, that would repeal a statute that made it possible for student debtors to lose their occupational and driver's licenses if they defaulted on their student loans—meaning they had not made payments in at least 270 days. Iowa legislators introduced a similar bill in February, but it stalled in the state senate this month because of a procedural obstacle.
The little-known laws exist in at least 22 states and have been on the books in some states since as far back as 1990. Advocates for repealing them say they have real consequences for people who cannot make a dent in their student debt.
"It's the most inappropriate consequence, because you are taking away their ability to eventually pay [their loans] back," says Moffie Funk, the Montana state representative who sponsored the bill. In Montana, where there is little public transportation to speak of, driving is the only way most people can get to the jobs they need to repay their debt, Funk says.
Since 2007, Montana has suspended the driver's licenses of 92 people for defaulting on their student loans, according to John Barnes, a spokesman for the Montana attorney general's office. By 2012, Iowa had suspended more than 900 licenses because the license holders could not repay their student debt, according to Geoffrey Greenwood, a spokesman at the Iowa attorney general's office. Those suspensions were reversed two years ago but not because the policy changed. The Iowa College Student Aid Commission, which once collected federal loans in the state, reserved the suspensions and stopped revoking licenses in 2012, because the commission transferred its student loan portfolio to the Great Lakes Higher Education Corporation, a Wisconsin guaranty agency.
Debt collectors say that the laws have been valuable tools for extracting long overdue payments and that they often stop short of issuing the most severe consequences for borrowers. "It's more of a deterrent than something that goes all the way to license suspension," says Cheryl Poelman-Allen, who works in default prevention at the Montana Guaranteed Student Loan Program, a guaranty agency that collects federal student loans in the state. Poelman-Allen says the program tries to get borrowers to enroll in repayment plans that tie payments to their income level, before threatening them with the loss of their license. In a fiscal note explaining the cost of repealing the law, the agency said that the ability to revoke professional or driver's licenses helped generate more than $200,000 in debt collections per year.
"This law has saved taxpayers money," says Poelman-Allen.
The law has also been effective as leverage against debtors in Iowa. "Once we served a written notice that we were going to revoke a license, we generally got some action from a borrower," says Julie Leeper, the executive officer of the Iowa College Student Aid Commission.
Records from states that publicly track suspensions of professional licenses suggest that hundreds of people have lost their right to work for not paying back student debt.
In Tennessee, for example, the state's student loan guaranty agency, the Tennessee Student Assistance Corporation, has suspended more than 1,500 professional licenses held by people who defaulted on their student loans. Nurses aides, teachers, and emergency medical personnel have been among the most likely to lose their licenses.
Funk, the Montana State Representative, says that even if the laws are used sparingly, they should not be a part of states' approach to struggling student borrowers. "You're making criminals out of people who, for a multitude of reasons, have defaulted on their student loans," says Funk. "It's so punitive and so demeaning."
Before it's here, it's on the Bloomberg Terminal.
LEARN MORE