Citigroup Lost $800 Million on Holding in Turkey's Akbank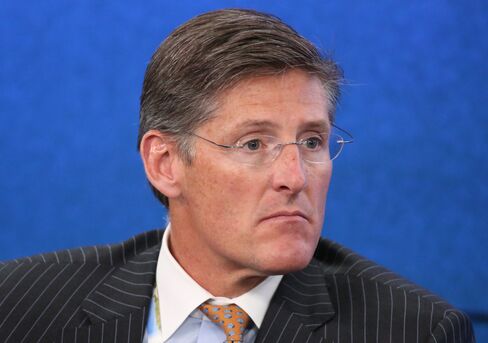 Citigroup Inc. is ending its investment in Akbank TAS, Turkey's second-largest bank by market value, at a loss of $800 million on the value of its 2007 purchase.
The U.S.-based lender sold all of its remaining 9.9 percent holding in the Istanbul-based bank for $1.15 billion, it said in a statement on Thursday. The bank negotiated an early exit from a three-year lockup agreement it signed with Akbank's main owner, Sabanci Holding, when it sold an almost equivalent stake for the same amount in 2012.
The sale will have no material financial impact because the bank recorded a pretax impairment charge of about $1.2 billion on the total investment in 2012, it said in a statement.
The two disposals generated about $2.3 billion, compared with the $3.1 billion Citigroup spent buying the 20 percent stake in 2007. Chief Executive Officer Michael Corbat is divesting minority stakes to focus on the New York-based lender's core business. The early sale may signal that Turkish stocks, already the world's second-worst performers in the last month, have further to slide, according to analysts.
"The fact that Citi wanted to sell earlier than planned could be a bad indication for the markets," said Cagdas Dogan, at BGC Partners Inc. "It sort of implies that they expect them to keep on falling."
Akbank Owners
Citigroup offered 396 million shares, or 9.9 percent of Akbank's stock, at 7.45 lira a share ($2.89), the U.S.-based company said in a statement Thursday. Proceeds are expected to be about $1.15 billion at the current exchange rate, it said. Akbank shares fell as much as 5.6 percent in Istanbul trading.
Citi retains a presence in Turkey through its wholly owned local entity Citibank AS. "The proposed sale is consistent with Citi's strategy to simplify and strengthen the bank," it said in e-mailed comments.
Corbat is shrinking the third-biggest U.S. bank by assets, and announced a deal on March 3 to sell subprime lender OneMain Financial to Springleaf Holdings Inc. for $4.25 billion in cash.
Bad Timing
The U.S. lender said it will continue to serve corporate and commercial clients in Turkey, and has about 500 employees in the nation. It exited its consumer banking operations there in 2013.
"Timing is everything," Isik Okte, investment strategist at TEB Invest in Istanbul, said in e-mailed comments on Thursday. "It's very unfortunate that Citi bought the Akbank stake in 2007, just before the worst global financial crisis since the Great Depression."
While Akbank's shares have advanced almost 50 percent since the beginning of 2007, in dollar terms their value has fallen. Citigroup's disposal came on a day the lira dropped to a record against the dollar -- a low breached again on Thursday. The lira has weakened almost 10 percent this year amid sustained criticism of the central bank by members of President Recep Tayyip Erdogan's government.
Sabanci Holding, which has 41 percent of Akbank, waived its right of first refusal to increase its stake by buying the Citi shares, it said in a statement Wednesday.
Yesterday Standard & Poor's said in a report that banks also aren't immune from political risks. Regulatory actions against Bank Asya, which culminated in the takeover of the lender last month, "illustrate the potential for political risks, or the perception of them, to directly or indirectly spillover into the financial system," S&P said.
Asya was started by followers of a U.S.-based Islamic cleric who's locked in a feud with Turkey's president. The regulatory obstacles Asya encountered escalated after the two men publicly fell out in December 2013.
BBVA Investment
Citigroup's share sale was announced as Spain's Banco Bilbao de Vizcaya Argentaria increases its stake in Akbank's main rival, Turkiye Garanti Bankasi AS, known as Garanti. BBVA, based in Bilbao, announced in November that it would buy another 15 percent of the company, bringing its ownership to about 40 percent. Garanti is Turkey's largest publicly traded bank.
Akbank fell 4.1 percent to 7.67 liras in Istanbul.
The sale could be perceived as "negative for both Akbank and the main Turkish index," Bulent Sengonul, an analyst at Istanbul's Is Yatirim, said in an e-mailed note. Akbank makes up almost 8 percent of Turkey's benchmark stock index.
Before it's here, it's on the Bloomberg Terminal.
LEARN MORE