Weight Watchers Shares Post Biggest Decline Since 2001 IPO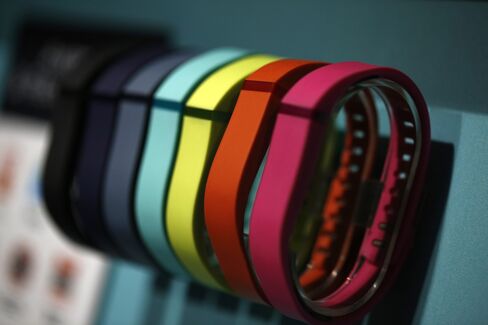 Weight Watchers shares dropped the most since their market debut more than 13 years ago, after the dieting company's earnings forecast fell well short of analysts' expectations.
The company has faced declining subscriptions and revenue as consumers migrate to digital methods for counting calories and keeping in shape. Weight Watchers International Inc. on Thursday reported that quarterly revenue had declined for the eighth straight period.
The stock fell 35 percent to $11.33 on Friday in New York, the biggest drop since the company's initial public offering in November 2001. The shares had posted a 78 percent decline over the past three years through Thursday.
Weight Watchers said Thursday that it would seek to cut $100 million in costs and that Lesya Lysyj, its president of North America operations, would leave the company.
The company forecast earnings of 40 cents to 70 cents a share for this year, missing the $1.43 average of seven analysts' estimates compiled by Bloomberg. The costs associated with a plan to "resize" aren't reflected in the guidance, the company said.
Weight Watchers has attempted to remake its image this year with a new ad campaign and redesigned magazine introduced in January.
"They're struggling to keep pace," said RJ Hottovy, an analyst at Morningstar Inc. in Chicago. "Its changes in marketing, product and technology haven't connected with consumers."
'Disappointed'
Chief Executive Officer Jim Chambers said the company's turnaround would take longer than expected.
"I am disappointed that we are not yet where we hoped to be and our turnaround will take longer than anticipated," Chambers said Thursday on a conference call.
Founded in 1961, Weight Watchers has built a system of dieting programs, food products and support centers for people seeking to slim down.
Meanwhile, with consumers paying more attention to how many calories they are burning from exercise or everyday activities, fitness gadgets have surged in popularity, with 51.2 million American adults using applications to track their health, according to Nielsen. That is making it harder for Weight Watchers to justify subscriptions starting at $20 a month, since activity trackers can be paired with free mobile apps that make it easy to analyze caloric input and output.
'Get Modern'
"Weight Watchers really has to change what they're offering -- they have to get modern," said Meredith Adler, an analyst at Barclays. "People are just more digital now than they ever were."
New York-based Weight Watchers has embraced activity trackers. Subscribers can use FitBit, Jawbone and the company's own ActiveLink gadget to track diets and exercise. On the call, Chambers acknowledged that the company still had work to do to remake its image and offerings.
"I think you will see the Weight Watchers brand showing up differently going forward," he said.
Weight Watchers' membership declined 15 percent in the past quarter, to 2.51 million active subscribers. While profit, excluding some charges, matched analysts' average estimate for 7 cents a share, revenue fell short of projections. Revenue declined 10 percent to $327.8 million in the fourth quarter, compared to an average analyst estimate of $334.3 million, according to analysts surveyed by Bloomberg. Last month, Weight Watchers was among the most-shorted stocks on the New York Stock Exchange.
Threat Downplayed
As CEO two years ago, David Kirchhoff said he didn't see wearable devices -- along with social media and other technologies -- as a threat. Instead, they presented a chance for the company to enhance its methods, counseling and business model, he said on an earnings conference call in February 2013.
Three months later, on another call, Kirchhoff's tone began to change: "In this cash-strapped environment, the sudden proliferation in popularity of free alternative offerings has created a surge of trial in these apps. The resulting impact is contributing to a challenging recruitment environment, similar to what we saw back in 2000 with the low-carb diet fad."
In November, the battle appeared all but lost.
"Frankly, we were slow to innovate and add value to our products," Weight Watchers Chief Financial Officer Nicholas Hotchkin said at an investor conference on Nov. 11. "We were particularly susceptible to the proliferation of free apps and activity monitors."
Corporate Deals
The company's best bet is to focus on providing weight-loss programs for corporations and health plans, which have been seeking ways to keep employees healthy and insurance costs low, according to Hottovy. This week, Weight Watchers announced a new partnership with health-care company Humana Inc. to offer diet programs at discounted rates on certain health insurance plans.
"The largest growth opportunity for this company is partnering with corporations and health plans," Hottovy said. "That's where they'll really have a more comprehensive offering. That's something Weight Watchers can provide that calorie counting apps maybe can't."
Before it's here, it's on the Bloomberg Terminal.
LEARN MORE