Dubai's Torch Tower Blaze Injures Four; Thousands Evacuated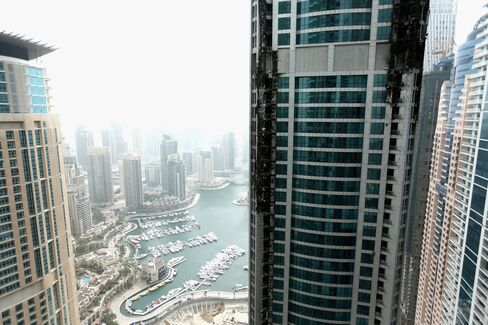 Thousands of people were evacuated as firefighters battled a blaze in Dubai's Marina Torch skyscraper, one of the world's tallest residential buildings, according to the state-run WAM Emirates News Agency.
Four people were treated for minor injuries, the news agency said, citing Major General Khamis Mattar Al Mazeina, commander-in-chief of Dubai Police. Forensic experts are still examining the scene and will compile a report to determine the cause.
The fire, which started at 2:30 a.m. local time, was contained quickly and resulted in minor damages in a number of apartments, WAM reported.
The skyscraper is 1,105 feet tall (336 meters) and has 79 floors, Gulf News reported. False fire alarms have plagued the building as frequently as three times a week, the news site said, citing a resident.
Before it's here, it's on the Bloomberg Terminal.
LEARN MORE