One Hundred Years of Austerity
People have been preaching austerity for centuries. But fiscal austerity is a modern invention and has produced its fair share of disasters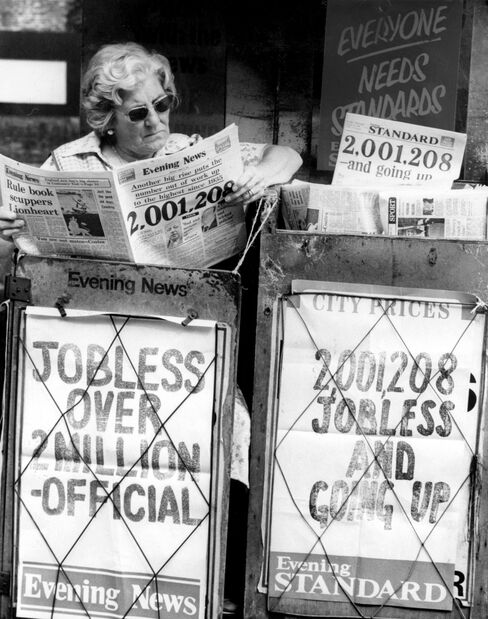 People have been preaching austerity for a very long time. Ancient Greek philosophers, Jesus's disciples, Benjamin Franklin—they're all part of a chorus of voices over the centuries who've warned us against the dangers of debt and profligate spending.
Fiscal austerity, though, is a modern invention. It wasn't until after World War I that governments started making serious efforts to address debt and other problems by cutting their spending. One reason is that, until the early 20th century, most countries had such small budgets that there wasn't much to cut. (The U.S. federal budget on the eve of World War I equalled about 2.5 percent of the national economy; now, it's around 20 percent, and that in turn is much lower than the figure in some other countries.)
Nowadays, fiscal austerity is often associated with the International Monetary Fund, which has required budget cutting as a condition for bailouts in scores of troubled economies. In other cases, though, governments have embraced austerity for reasons of their own, such as fighting inflation or repaying foreign debt.
Some of these efforts—such as Germany's and Japan's in the 1930s and Romania's in the 1980s—were catastrophic failures. Elsewhere, the record has been less clear-cut. The British are still debating the impact of Prime Minister Margaret Thatcher's budget cuts in the early 1980s. Some countries have recovered fairly quickly after taking IMF-prescribed austerity medicine, while others suffered prolonged economic misery.
Muddying the picture still further, the IMF usually requires structural economic reforms, such as deregulating industries and labor markets, in addition to budget austerity. That, along with such other factors as interest-rate changes and currency devaluations, makes it harder to gauge the effect of austerity.
The euro zone debt crisis adds a new wrinkle to the story. Countries pursuing austerity programs frequently have devalued their currencies, which can help spur growth as exports become more competitive. But Greece and other bailed-out European economies can't devalue, because they're part of a shared currency.
Mark Blyth, a Brown University professor who has written a book on the history of austerity, warns that it is a "dangerous idea." The biggest danger, he writes, comes "when everyone tries it at once," as happened when Japan and Germany cut spending during a global depression. Europe's recent debt crisis is another example, Blyth contends. "If every similar state saves at the same time by cutting spending, the result is the shrinkage of everyone's economy since they are one another's trading partners and sources of income. Perversely, their debt goes up, not down, relative to their shrinking GDP." The IMF itself has admitted that it erred in pushing for austerity in major advanced economies after the 2008 financial crisis.
Here's a look back at some notable austerity programs over the past century.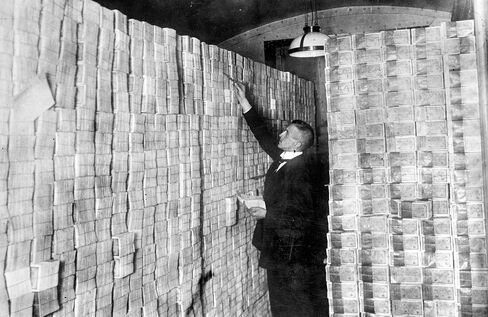 Germany's Weimar Republic
The 1919 Treaty of Versailles required Germany to pay heavy reparations for World War I, hobbling its economy and leading to hyperinflation in the 1920s. To combat inflation, a government elected in 1928 imposed strict austerity, raising taxes while slashing public spending by about one-third. Bad move: The economy plunged into deflation, and by 1932, unemployment had risen to more than 30 percent. The resulting economic misery set the stage for Adolf Hitler's rise to power.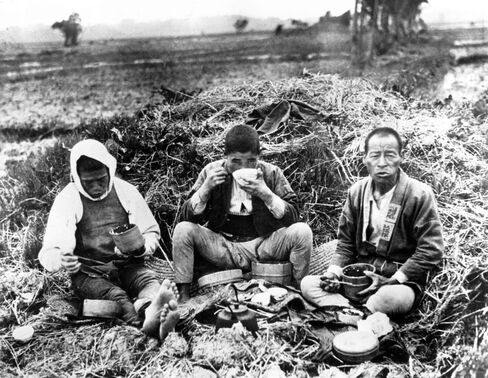 Japan's Showa Depression
After a financial crisis in 1927, Tokyo adopted deflationary policies in an effort to return to the gold standard. Government spending was cut about 20 percent. The result was one of the worst economic downturns in modern history. Peasants' incomes were cut in half as the price of rice and other commodities tumbled. The crisis spurred protests, assassinations, and increased the power of the military—which, in turn, helped propel Japan into World War II.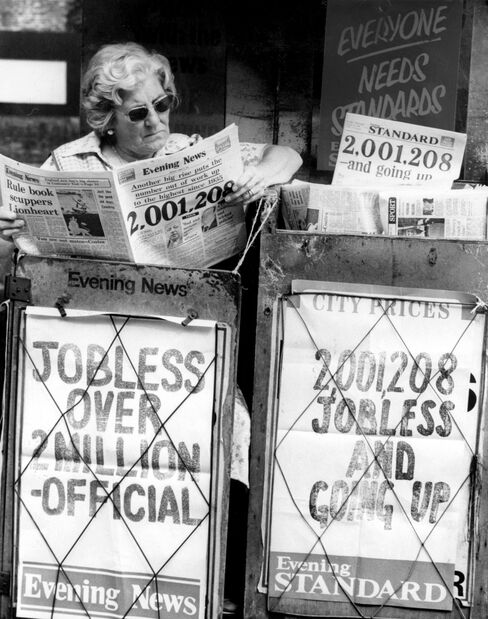 Margaret Thatcher's Britain
When "Iron Lady" Thatcher became Prime Minister in 1979, Britain's budget deficit was more than 9 percent of GDP and inflation was raging. Her cuts in government spending tipped the country into a recession in which unemployment more than doubled, to nearly 12 percent. But other Thatcher reforms, including privatization of state-owned enterprises and weakening the power of unions, are credited with making Britain's economy more competitive over the long term.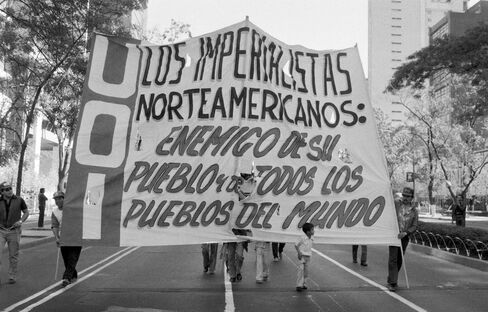 Latin America's Lost Decade
Mexico's 1982 default on its sovereign debt touched off a debt crisis that spread across Latin America. The situation led to a greatly expanded role for the IMF, which extended loans to more than a dozen countries in exchange for austerity measures and free-market reforms. The initial results were dismal: Growth sputtered, living standards plummeted, and public anger sparked anti-IMF protests. A new round of debt restructuring in the early 1990s finally returned most of the region's major economies to growth.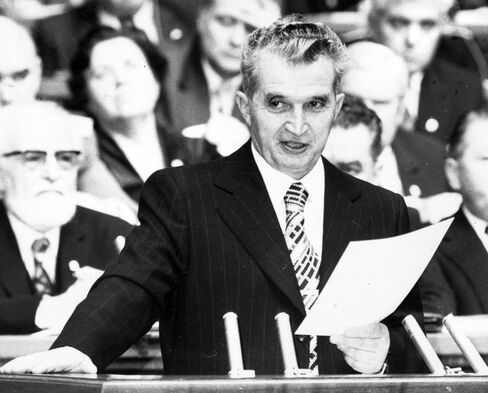 Nicolae Ceausescu's Romania
Starting in 1982, dictator Ceausescu imposed draconian austerity measures in an obsessive and unnecessary drive to pay off Romania's foreign debt by the end of the decade. Living standards plunged as food, heating, electricity, and medical care were rationed—even as Ceausescu and his entourage lived in splendor. The foreign debt was paid off by mid-1989—but by then, public anger was running so high that Ceausescu was overthrown and executed a few months later.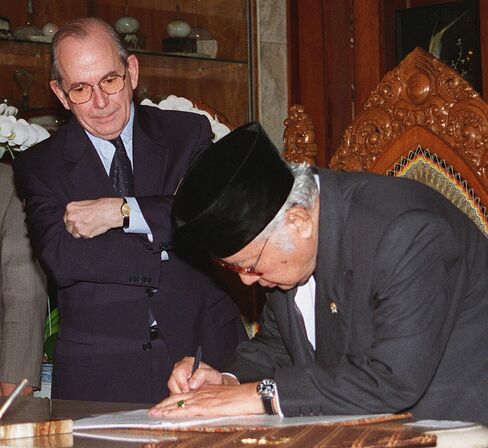 Asia's Financial Crisis
Touched off by Thailand's devaluation of its currency in 1997, this crisis marked a turning point in the IMF's approach to austerity. After initially requiring tough fiscal measures in Thailand, Indonesia, and South Korea, the IMF took a step back, acknowledging that its prescription had made the problem worse in some instances. "Instead of austerity measures to restore macroeconomic balance," the IMF said in 1998, it was taking a new approach entailing "forceful, far-reaching structural reforms," including a cleanup of troubled banking systems, in a bid to restore market confidence.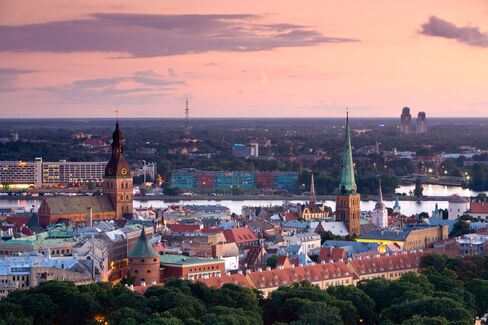 Latvia's Big Austerity Gulp
This Baltic nation of 2 million is often cited as an austerity success story. After obtaining an IMF bailout in 2008, Latvia decided to down its medicine all at once, slashing spending immediately rather than spreading the pain over several years. After a brutal 20 percent economic contraction, the economy returned to growth by late 2010 and has outpaced most of Western Europe since then. Even the IMF has expressed reservations about the side effects, though: Unemployment remains above 10 percent, the social safety net is meager, and nearly 1 in 6 working-age Latvians has left the country since 2008.
Before it's here, it's on the Bloomberg Terminal.
LEARN MORE