These Experts Know Exactly Where Oil Prices Are Headed
Somewhere Between $20 and $200 a Barrel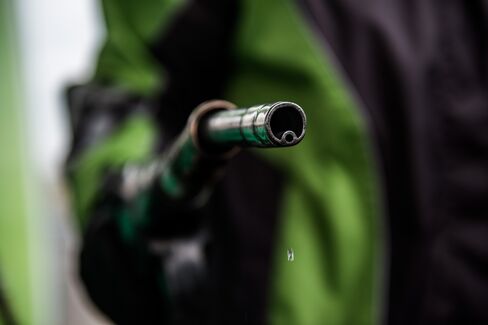 This story has been updated with Monday's Citigroup forecast.
The outlook on oil prices is clear: Oil will crash. Unless prices surge. Definitely one or the other.
Crude just had the biggest two-week gain in 17 years, but it's still about 50 percent cheaper than it was in June. The situation is volatile, and forecasts are all over the place — from as low as $20 a barrel forecast by Citigroup to as high as $200 a barrel seen by the head of OPEC.
So what's going to happen next? Here's a sampling of predictions from the last two weeks:
What's an investor to think? In 2015, the average price is likely to be anywhere from $35 to $80, according to a Bloomberg Intelligence survey of 86 investment specialists. That's a pretty big range.
Q: What Will Be the Average Price of Crude in 2015?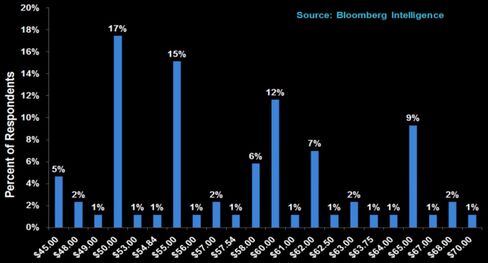 To be fair, some of the forecasts above aren't mutually exclusive. Some analysts think prices could drop further and then skyrocket once production dries up or there's a rebound in global demand, especially China. But the timing of a lasting turnaround in oil prices is murky at best.
The only thing that's certain is more uncertainty. Probably.
Read More: Seven Reasons Cheap Oil Can't Stop Renewables Now
Before it's here, it's on the Bloomberg Terminal.
LEARN MORE