TurboTax Troubles Stretch From New York to North Dakota
A rise in attempts to file fraudulent tax returns has states wary of TurboTax and holding back refund checks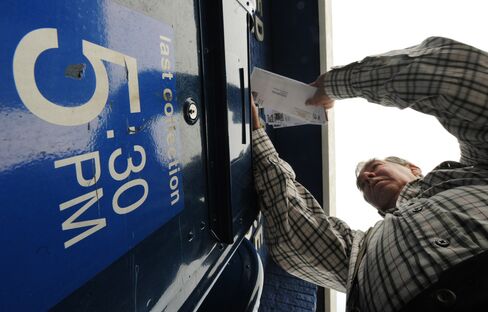 After Minnesota banned residents from submitting income taxes using TurboTax last Friday, citing "potentially fraudulent activity," the state resumed accepting taxes filed with TurboTax over the weekend, on Saturday afternoon. So far 19 states, including New York, Georgia and Alabama, have expressed concern about "data compromised through a third-party commercial tax-preparation software process," according to the Utah State Tax Commission. Numerous states, including Connecticut, Kentucky, Massachusetts and Vermont, are holding back refund checks temporarily and warning of delays.
Minnesota and other states discovered that when some people log in to TurboTax to file their return, they find that a return has already been filed. Utah says its own fraud-detection systems began to identify similar activity about a week ago, and as of today, Utah has identified 18 fraudulent filings and flagged 8,000 more as potentially fraudulent. Alabama has flagged 16,000 returns, Arkansas is reviewing about 7,500 and Louisiana is giving 2,011 returns extra scrutiny. As of last week, the California Franchise Tax Board has not found "any unusual fraud activity."

Also on Friday, Vermont announced that after reports of a rise in fraudulent filings in other states it had suspended issuing refunds two days earlier "in an abundance of caution." Massachusetts also announced that it was holding back refunds and adding layers of screening to identify fraud; it said approximately 160,000 returns claiming refunds would get more scrutiny. Virginia, North Dakota, Delaware, Montana and Wisconsin Departments of Revenue all warn taxpayers on their websites that extra measures to validate tax refunds could delay checks.
Intuit, the company that makes TurboTax, said it stopped transmitting state e-filing tax returns Thursday, and resumed transmitting returns Friday evening after increasing security. The company also said it doesn't believe the fraudulent activity stemmed from a security breach of its systems but from "sources outside the tax-preparation process." The investigation is ongoing, the company said, and Intuit is working with state agencies "to address growing concerns over state tax fraud."
Intuit has set up a dedicated toll-free number (800 944-8596) and says it will provide identity protection services, free credit monitoring, and access to tax preparers at no expense.

Update, Feb. 7: This story has been updated with new information about the potential for delayed refund checks in a number of states and Minnesota's lift of its ban of income tax filings made using TurboTax.
Before it's here, it's on the Bloomberg Terminal.
LEARN MORE