Pushing on a String? Two Charts Showing China's Dilemma
Demand for credit is waning, debt has surged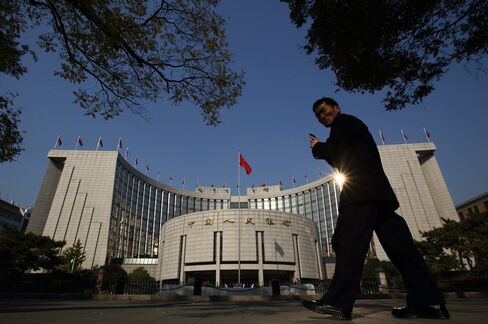 Is China's latest monetary easing really going to help? While economists see it freeing up about 600 billion yuan ($96 billion), that assumes businesses and consumers want to borrow.
This chart may put some champagne corks back in. It shows demand for credit is waning even as money supply continues its steady climb.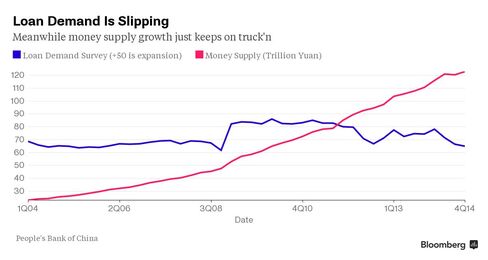 The reserve ratio requirement cut "helps to raise loan supply, but loan demand may remain weak,'' said Zhang Zhiwei, chief China economist at Deutsche Bank AG in Hong Kong. "We think the impact on the real economy is positive, but it is not enough to stabilize the economy.''
This chart may also give pause. It shows the surge in debt since 2008, which has corresponded with a slowdown in economic growth.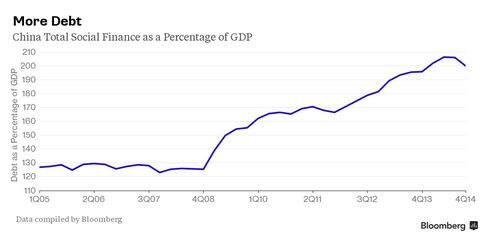 "Monetary stimulus of the real economy has not worked for several years," said Derek Scissors, a scholar at the American Enterprises Institute in Washington who focuses on Asia economics. "The obsession with monetary policy is a problem around the world, but only China has a money supply of $20 trillion.''
Before it's here, it's on the Bloomberg Terminal.
LEARN MORE