The ECB Just Tightened the Screws on Greece
The European Central Bank apparently doesn't expect Greece to comply with current bailout rules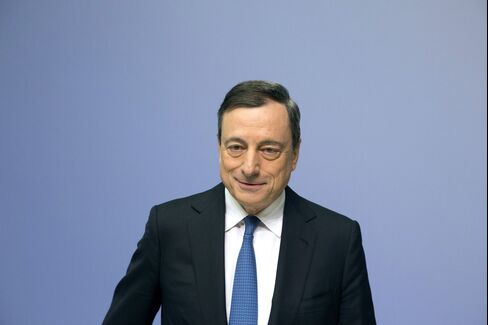 The European Central Bank has suspended the eligibility of Greek sovereign debt as collateral for its liquidity operations, starting Feb. 11.
In a press release, the European Central Bank, which is having a governing council meeting today, explained its decision by saying it is presently impossible to assume a successful conclusion of the current Greek program. In other words, the ECB doesn't see Greece complying with existing bailout rules.
It is clear from the press release that the governing council also approved the Greek central bank issuing Emergency Liquidity Assistance to the Greek banking system to cover any liquidity shortfall caused by today's move.
The move from the ECB today is a copy of the suspension of Greek debt that occurred in February 2012.
Following the 2012 suspension, the Greek central bank issued Emergency Lending Assistance (ELA)—a liquidity operation at the national central bank level that's outside normal ECB monetary policy—to Greek banks that increased the total to €123 billion ($102 billion) by November 2012. Greek sovereign debt did not become eligible again for the ECB's main liquidity operations until December 2012, with ELA dropping by €90 billion at that point.
For Greek banks, this move by the ECB will not directly incur disaster as they have reduced their exposure to Greek sovereign debt since 2012 and are thus less reliant on it as collateral. The press release emphasizes that this move does not ban Greek banks from ECB operations. Any collateral they are currently using that is not Greek sovereign debt will still be eligible.
Before it's here, it's on the Bloomberg Terminal.
LEARN MORE