Apple to Convert Failed Arizona Sapphire Plant Into Data Center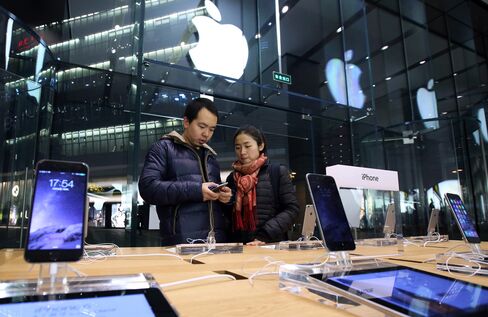 Apple Inc. plans to invest $2 billion to convert an Arizona factory into a data center after the facility failed to produce sapphire screens for iPhones.
GT Advanced Technologies Inc. filed for bankruptcy protection in October after the supplier wasn't able to produce screens of usable quality at the Apple-owned factory in Mesa, near Phoenix. The smaller company wasn't able to fulfill the terms of an agreement with Apple.
The more than 1.3 million-square-foot building, which was once a solar-panel factory, was a key part of Apple's efforts to bring manufacturing back to the U.S. after years of relying on Asian suppliers to build the company's iPhones, iPads and Mac computers. While Apple had promised to bring jobs to the area even after the bankruptcy, the data center will probably employ fewer staff compared with an operation churning out components for iPhones.
"We're proud to continue investing in the U.S. with a new data center in Arizona, which will serve as a command center for our global networks," Kristin Huguet, a spokeswoman for Cupertino, California-based Apple, wrote in an e-mailed statement on Monday. "This multibillion-dollar project is one of the largest investments we've ever made."
The data center will employ 150 full-time Apple employees and will create 300 to 500 construction and trade jobs, Doug Ducey, Arizona's governor, said in a telephone interview. The factory will be powered by 100 percent renewable energy, including from a new local solar farm, Apple said.
"I got the impression from Apple that they wanted to do the right thing and we're excited that they are doing it here in Arizona," Ducey said.
Apple set up GT Advanced in the factory with a $100-a-year lease and a commitment for $578 million in prepayment loans. Filings by GT Advanced unsealed Nov. 7 painted the terms of its deal with Apple as "onerous and massively one-sided."
As part of a settlement with Apple approved in December, GT can use the Mesa facility through December 2015.
Apple also will invest to build and finance solar projects, which will produce enough energy to power more than 14,500 Arizona homes, the state said in a statement.
Before it's here, it's on the Bloomberg Terminal.
LEARN MORE