Stronger Dollar Hits U.S. Earnings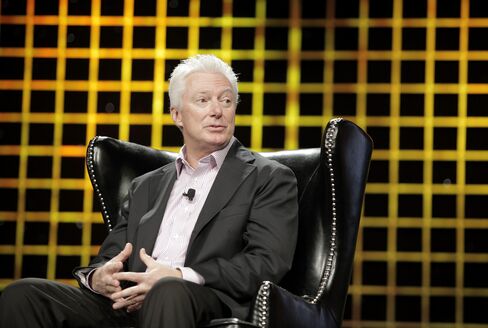 The dollar's surge is reducing earnings at American companies from Procter & Gamble Co. to Pfizer Inc. and DuPont Co. that make a large portion of their revenue abroad.
P&G, the world's biggest consumer-products maker, Tuesday reported profit that missed analysts' estimates in the quarter ended Dec. 31 after what Chief Executive Officer A.G. Lafley called "unprecedented" foreign-exchange rate fluctuations reduced sales by 5 percentage points. DuPont and drugmakers Pfizer and Bristol-Myers Squibb Co. all posted annual forecasts that trailed predictions, in part because of the dollar.
While 75 percent of Standard & Poor's 500 Index companies have beaten analysts' estimates so far this earnings season as the U.S. economy weathers a slowdown in global growth, the dollar's advance is making American goods and services more expensive overseas, eroding sales. The greenback's strength has taken some companies by surprise, prompting United Technologies Corp. to cut an annual outlook that was just a month old.
"There wasn't much choice here but to take the full year down," United Technologies CEO Gregory Hayes said Monday in an interview. His company, the maker of Pratt & Whitney jet engines, Sikorsky helicopters and Otis elevators, is now modeling for a euro at $1.10, after projecting the currency at $1.25 in issuing full-year earnings expectations last month.
Money has flooded into dollar assets in recent months as the world's largest economy outperforms its developed peers and the Fed prepares to raise its main interest rate from the zero-to-0.25 percent range it's been in since 2008.
The U.S. Dollar Index rose to the highest since September 2003 on Monday, adding to this year's 4 percent gain. The measure, which Intercontinental Exchange Inc. uses to track the greenback against the currencies of six trade partners, surged 5 percent last quarter.
Impact on Tech
Earnings later today from Apple Inc. and Yahoo! Inc. will give investors a better sense of the impact on technology companies, which get a big chunk of revenue from abroad. Microsoft Corp.'s results last night showed that a year-old turnaround by CEO Satya Nadella is being tripped up in overseas markets by the stronger dollar, which, combined with a slump in China and Japan, curbed sales of business-software licenses.
"The one sector that is arguably the most exposed to the rising dollar is technology as the sector is by far the best represented among the group of shares with the least North American sales exposure," Simon Colvin, an analyst at Markit, said in a report.
In many cases, like Microsoft's, the strength of the dollar is only adding to challenges faced by the companies. Pfizer, the biggest U.S. drugmaker, is trying to replace revenue after losing exclusive sales rights to blockbuster medicines including Celebrex and Lipitor.
Hedging Currencies
Other companies, like Honeywell International Inc., were able to anticipate the currency changes. Back in October, Honeywell CEO Dave Cote reversed his policy and started using currency hedges because he was -- rightly -- concerned the euro may sink further.
3M Co. today was another example of a global business weathering the dollar strength, partially with currency hedges. The St. Paul, Minnesota-based manufacturer beat fourth-quarter earnings estimates, countering the negative effects of foreign-exchange rates with stronger sales, especially in fast-growing markets.
P&G, which makes about two-thirds of annual sales outside of the U.S., said currency effects will continue to be a drag in the current fiscal year and reduce sales by 5 percent, leading to a decline of as much as 4 percent from a year earlier. Like Kimberly-Clark Corp. and other consumer companies, Cincinnati-based P&G was especially hurt by a slump in Venezuela, where falling oil prices have heightened the bolivar's volatility.
Bristol-Myers, the New York-based maker of cancer treatments such as Yervoy for melanoma, gets about half its sales outside the U.S. The dollar's strength weighs down the company as it pursues growth by focusing on a new class of cancer drugs.
Caterpillar Inc. also disappointed investors today with 2015 sales and earnings forecasts that trailed analysts' estimates. The world's largest mining equipment maker was hurt by falling oil and copper prices that threaten to lower demand from drillers and miners.
The weaker euro and Japanese yen led to a drop in sales last quarter, Caterpillar also said. However, the strength of the dollar, while negative for sales, helps cut costs and overall is expected to be positive to profit, Caterpillar said.
So far 118 of S&P 500 members have posted results. Among other companies reporting after the market closes are AT&T Inc. and Amgen Inc. Tomorrow, 31 S&P 500 companies are scheduled to post earnings, including Boeing Co., General Dynamics Corp. and Facebook Inc.
Before it's here, it's on the Bloomberg Terminal.
LEARN MORE