Oil Prices Won't Return to $100: Saudi Prince Alwaleed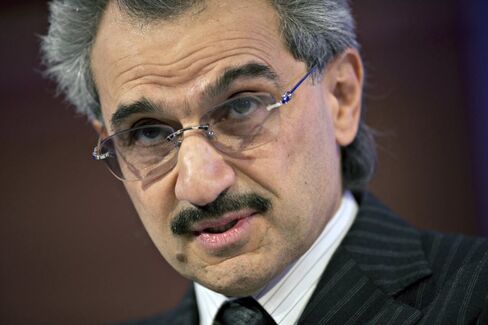 Oil won't return to $100 a barrel and global oil supply will be affected by the price slump, billionaire Saudi Prince Alwaleed Bin Talal Al Saud said.
Crude at $100 was an "aberration," Alwaleed said in an interview with Bloomberg TV Friday. Saudi Arabia, the biggest OPEC producer, won't reduce production to boost prices because other countries will "fill that gap," he said.
Oil has slumped about 36 percent since the Organization of Petroleum Exporting Countries' Nov. 27 accord to maintain production at 30 million barrels a day amid a glut caused in part by the fastest U.S. output in three decades. King Salman, who became the ruler after the death of King Abdullah early on Friday, will continue with his predecessor's policy, Alwaleed said.
"If we reduce our production some other countries will fill that gap," he said. Saudi Arabia isn't happy with low prices, "but it's something you have to face head on without hesitation."
Brent crude, the benchmark for half of the world's oil trade, climbed 50 cents to $49.02 at 10:50 a.m. New York time on the ICE Futures Europe exchange.
Before it's here, it's on the Bloomberg Terminal.
LEARN MORE