U.S. Stocks Drop Amid UPS Earnings; Dollar Declines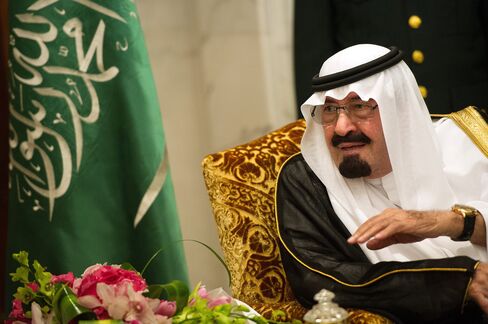 U.S. stocks fell, trimming the first weekly advance of 2015, as disappointing results from United Parcel Service Inc. overshadowed optimism central-bank stimulus will boost global growth. European equities rose with government bonds, while the euro sank to an 11-year low.
The Standard & Poor's 500 Index lost 0.6 percent at 4 p.m. in New York, after rallying 1.5 percent Thursday. UPS slumped 9.9 percent, the most since 2006, while Starbucks Corp. surged 6.6 percent as earnings soared. The Stoxx Europe 600 Index added 1.7 percent for a seventh day of gains. The bond rally sent Italy's 10-year borrowing costs below 1.5 percent for the first time. The euro weakened 1.3 percent to $1.1221. Copper sank 3 percent after manufacturing contracted in top user China.
The European Central Bank on Thursday unveiled a plan to buy 60 billion euros ($68 billion) a month in bonds through September 2016 in an effort to combat the threat of deflation. U.S. equities accelerated declines in the final 30 minutes of trading before the weekend and the euro's drop was exacerbated by concern an anti-austerity party will take power in Greece after elections Sunday. UPS plunged after saying an overexpanded program to handle a deluge of holiday shipments left its network underutilized on some other days.
"The bigger picture is that we had a pretty sizable move in the market the day before," Kevin Caron, who helps oversee $170 billion at Stifel Nicolaus & Co. in Florham Park, New Jersey, said in a phone interview. "The market is still assessing the recent actions by the ECB, trying to figure out how much of that action was already priced into markets going into the meeting and what it might mean for markets going forward."
Economic Data
The S&P 500 gained 1.6 percent this week following two five-day slides amid tumbling oil prices and concerns that the global economy is slowing. The index ended the week about 1.9 percent below its all-time high reached Dec. 29.
Global stocks rose Thursday as the ECB's expanded stimulus boosted optimism that Europe's economy will come back from the brink of recession and not disrupt growth in the U.S.
Data today showed uneven growth. The Chicago Fed national index was minus 0.05 in December. A reading below zero indicates below-trend-growth in the national economy. The Markit Economics preliminary index of manufacturing cooled in January to a one-year low, while separate data indicated sales of existing homes rose less than economists forecast.
The index of U.S. leading indicators increased in December, extending its rise to four straight months, as the world's largest economy expanded.
Equities Movers
UPS sank after saying preliminary 2014 earnings were lower than it previously forecast. Kimberly-Clark Corp. dropped 6.2 percent after forecasting 2015 earnings that missed estimates. Starbucks Corp. jumped 6.6 percent to a record as new food and holiday drinks boosted customer traffic and sales.
Ford Motor Co. and Kimberly-Clark are both taking fourth-quarter charges because of difficulties exchanging U.S. dollars for Venezuelan bolivars. Ford shares fell 0.8 percent.
Of the S&P 500 companies that have reported quarterly earnings so far, 77 percent have exceeded projections after analysts reduced their estimates. Profit at S&P 500 companies climbed 1.1 percent in the last three months of 2014, analysts predict, down from an October estimate of 8.1 percent.
"Obviously earnings will become more of a focus as well, but the key is we need follow through," Matt Maley, an equity strategist at Miller Tabak & Co LLC in Newton, Massachusetts, said in a phone interview. "ECB is still going to be at the forefront over the next few trading days. People are still trying to digest this bazooka blast."
In Europe, the Stoxx 600 extended gains to a seventh day, the longest rally since April. The gauge climbed 5.1 percent this week, capping its biggest jump since December 2011 and extending a seven-year high.
Strong Commitment
"The strong commitment from Draghi to wipe out fears about the euro zone's sustainability is good news," said Pierre Mouton, who helps oversee $8 billion at Notz, Stucki & Cie. in Geneva. "Liquidity to the banking system should improve credit conditions, and thus economic growth. That will benefit equities. The ECB has given a time frame and the size of its QE is very helpful. Investors know they'll be helped by the ECB for the next 18 months at least."
European stocks extended gains after ECB Executive Board member Benoit Coeure told Bloomberg Television in Davos, Switzerland, that policy makers are prepared to extend or expand the stimulus program if the impact on inflation isn't judged enough.
Europe Stocks
All western European markets except Austria and Iceland advanced. Spain's IBEX 35 Index added 0.7 percent, extending gains this week to the most since September 2012. Germany's DAX Index and France's CAC 40 Index rose at least 1.9 percent. The Swiss Market Index advanced 2 percent.
The MSCI Emerging Markets Index advanced for a fourth day, rising 0.9 percent to the highest since Dec. 4. The gauge rallied 3.6 percent this week, the most since March.
The Shanghai Composite Index added 0.3 percent, leaving it 0.7 percent lower over five days and ending a 10-week rally. The Hang Seng China Enterprises Index of mainland companies listed in Hong Kong advanced 1.8 percent, sending the gauge to its first weekly gain in three weeks.
The preliminary China purchasing managers' index from HSBC Holdings Plc and Markit Economics was at 49.8 in January, up from 49.6 a month earlier and exceeding the median estimate of 49.5 in a Bloomberg survey. Numbers below 50 indicate contraction.
Bonds surged across the euro area on speculation the ECB will need to pay higher prices to convince holders of the securities to sell them.
Bond Rates
Germany's 10-year yield fell nine basis points, or 0.09 percentage point, to a record 0.362 percent while rates on the nation's 30-year debt approached 1 percent. Portugal's 10-year yield fell 14 basis points to 2.45 percent.
The rally spread to debt markets around the world on bets the drop in yields on European bonds would push investors to seek alternatives overseas. Treasury 10-year note yields dropped six basis points to 1.80 percent.
Greece's bonds also rose before a general election in the nation on Jan. 25. The three-year note yield dropped 70 basis points to 9.64 percent.
Concern an anti-austerity party will take power in Greece exacerbated the euro's drop after the ECB widened its stimulus program. The currency fell to as low as $1.1115 and reached 74.28 British pence, the weakest level since 2008.
Australia's dollar slid below 80 U.S. cents on rising speculation the central bank will cut interest rates next month.
Oil erased gains in New York following the death of King Abdullah of Saudi Arabia as his successor said policies won't change in the world's largest crude exporter.
West Texas Intermediate crude for March delivery settled at $45.59 a barrel in New York. Brent for March settlement advanced 0.6 percent to $48.79 a barrel in London.
Copper for March delivery dropped 3 percent to settle at $2.5015 a pound in New York, capping a third weekly loss for the longest run of declines since October. The metal slid 4.4 percent in the week.
Before it's here, it's on the Bloomberg Terminal.
LEARN MORE