How the Bear Market in Crude Oil Has Polluted Non-Energy Stocks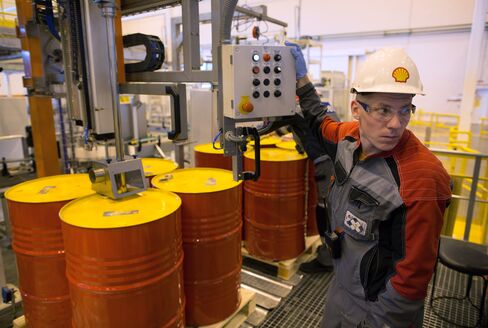 Perusing the list of the biggest stock-market losers since the price of oil peaked in June yields some predictable results.
You have your large-cap energy companies like Transocean Ltd., Denbury Resources Inc., Nabors Industries Ltd., Noble Corp. and Halliburton Co., all down at least 45 percent.
Yet mixed in with all the obvious ugliness are some names that bring to mind the question asked of Billy Joel by those drinkers at the piano bar, or perhaps even some of the wedding guests who watched him walk down the aisle with Christie Brinkley: Man, what are you doing here?
The answer illustrates how much of an impact the energy industry has had on the bottom line of corporate America, whether it's companies profiting from the boom in domestic production or those that made big investments based on the premise that fuel will always be expensive. As such it helps explain why the entire stock market, not just the energy companies, tends to freak out when oil heads lower rapidly.
The big bets on high energy prices made by companies like Ford Motor Co. (down 13 percent since oil peaked on June 20) or Tesla Motors Inc. (down 10 percent) or Boeing Co. (down 3.9 percent) jump immediately to mind.
Not so obvious, unless you follow the stock closely, is the investment made by Fifth Third Bancorp, one of the regional lenders that tried to chase the fracking boom. (It's down 12 percent since June 20.)
'Evolving Sector'
Here's how the company's management described the rationale for the launch of a new national energy banking team two years ago: "The energy sector is a rapidly growing industry," said the announcement. The new team "demonstrates our commitment to providing dedicated banking services to this evolving sector. The oil and natural gas sector represents a tremendous growth opportunity."
The sector certainly is "evolving." Fitch Ratings last month identified regional banks lifted by the shale boom that now face potential credit pressures in loans related to the industry. Oil prices below $50 a barrel, like now, would likely trigger a jump in credit losses, Fitch said.
Fitch's list of banks with high concentrations of loans to the industry is topped by BOK Financial Corp., which is down 13 percent since June 20.; Cullen/Frost Bankers Inc., down 16 percent; Hancock Holding Company, down 19 percent; Comerica Inc., down 14 percent; and Amergy Bank of Texas, a subsidiary of Zions Bancorp, which is down 13 percent.
Pipes, Valves
Losses are even worse among the industrial companies that provide the services and sell the pipes, valves and assorted doodads used to pump oil and gas.
Fluor Corp., an engineering, maintenance and project management firm that counted on the oil and gas industry for 42 percent of its revenue in 2013, is down 27 percent since June 20. Flowserve Corp., whose pumps and valves are used in refineries and pipelines, is off about the same amount.
Caterpillar Inc., Joy Global Inc., Allegheny Technologies Inc., Dover Corp., Jacobs Engineering Group and Quanta Services Inc. are all down more than 20 percent since oil peaked at almost $108.
Morgan Stanley last month detailed stocks that stand to benefit from lower oil prices, such as airlines and consumer companies, and concluded cheaper fuel is a net benefit for the U.S. economy.
Layoffs Loom
Yet the firm's list of stocks outside the energy and industrial sectors that could be challenged was not short, and included some surprising names: from Sprint Corp. to Intelsat SA in the telecommunications industry, to Agilent Technologies Inc. and Varian Medical Systems Inc. in health care, and investment firms like Carlyle Group LP and real-estate investment trusts such as American Residential Properties Inc.
Just yesterday, U.S. Steel Corp. warned of potential layoffs for 756 employees at two plants that stand to be hurt by lower spending by energy companies.
Anyway, the latest boom and bust in the energy industry calls to mind another Billy Joel lyric, reflecting on a summer in Highland Falls, New York, a state where our reason coexists with our insanity and fracking was banned last month: We are always what our situations hand us, it's either sadness or euphoria.
Before it's here, it's on the Bloomberg Terminal.
LEARN MORE