'Fire Your P.R. Guy' E-Mail Sends Sony Exec Out the Door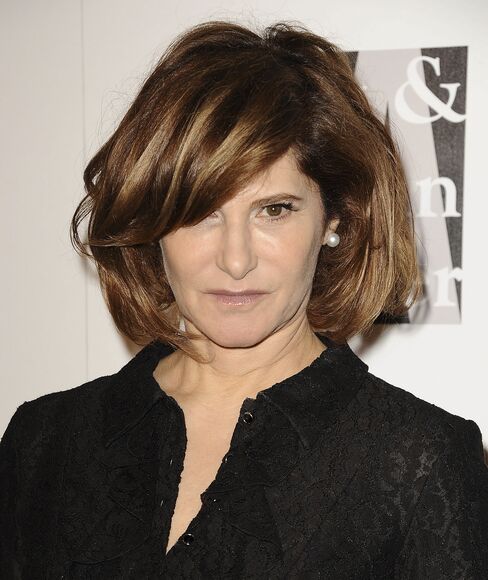 Last month, the Hollywood Reporter published a roundtable interview with the heads of all the major film studios except for one. Amy Pascal, co-chairman of Sony Pictures Entertainment, wasn't invited.
That didn't sit well with her husband, former New York Times reporter Bernie Weinraub. "I would fire your P.R. guy immediately," Weinraub wrote to Pascal in a Nov. 15 e-mail. "Or at least tell him you're not going to deal with him anymore."
Pascal forwarded his note to Sony's head of human resources, George Rose. "He's right," Rose replied. Six days later, Sony Pictures' head of corporate communications, Charles Sipkins, was out of a job. He made a base salary of $600,000-a-year, according to leaked documents.
The "fire your P.R. guy" e-mail is just one in an onslaught of documents released by hackers that offer a behind-the-scenes look into an industry hyper-focused on image. Pascal's e-mails show another Sony executive calling actor Kevin Hart "a whore," while producer Scott Rudin called heiress Megan Ellison, a producing and financing partner on Sony films, "bipolar." Pascal, Sony Pictures' 56-year-old embattled chief, has been criticized for making racial jokes in an e-mail exchange with Rudin about which movies President Barack Obama may like.
The roundtable wasn't the cause of Sipkins's dismissal, Pascal said yesterday in an interview.
'Ridiculous' Assertion
"That's ridiculous," Pascal said. "That has nothing to do with it. Charlie's very talented at what he did."
Sipkins declined to comment. Weinraub didn't respond to an e-mail seeking comment. "We can't comment on personnel matters," said Lauren Condoluci, a spokeswoman for Sony at Rubenstein Communications Inc. who responded to a request for comment from Rose.
Pascal, a major Democratic Party donor, and Rudin have apologized for their jokes about Obama.
"I think that there were a lot of people who did have a personal reaction that caused them maybe to cringe a little bit when they read those e-mails," White House Press Secretary Josh Earnest said when asked at a press briefing today about Pascal's comments.
'Crisis' PR
A crisis public relations specialist, Sipkins was hired after advising Sony in its dealings with Dan Loeb, the activist investor who had been campaigning to get the Tokyo-based parent company to spin off its entertainment operations. Loeb's Third Point LLC said in October that it sold its Sony stake.
In a Nov. 18 exchange that Sipkins forwarded to Pascal and Sony Pictures Co-Chairman and Chief Executive Officer Michael Lynton, Hollywood Reporter Executive Editor Matthew Belloni apologized for not inviting Pascal or Lynton to the roundtable.
He explained how the lineup shifted as some people initially passed, and higher-ranked executives at some studios joined in after Paramount Pictures Chairman Brad Grey said he'd participate.
"There was definitely no ill will in not inviting Amy or Michael," Belloni wrote. "As happens with these things, a few people passed or weren't available, and then when Brad Grey wanted to do it, a couple of the other top execs signed on or replaced more junior execs."
"These roundtables are a juggling act," Belloni said in a phone interview. "Lots of discussions go on about who's available and appropriate."
Roundtable Participants
In the end, the lineup included Grey, Jim Gianopulos, who leads 21st Century Fox Inc.'s film studio, Donna Langley from Universal Pictures, Walt Disney Studios chief Alan Horn, and Warner Bros. head Kevin Tsujihara, along with Jonathan Sehring from IFC films, which makes lower-budget movies.
Hollywood trade publications including TheWrap have asked whether Pascal can hold on to her job. Sony will look to blame someone with a public profile, Laura Martin, an analyst with Needham & Co., said in an interview yesterday.
Hart, who has a movie, "The Wedding Ringer," coming out on Sony's Screen Gems label in January, and Ellison, a producer of Sony's Academy Award-nominated "American Hustle," have both responded. "I worked very hard to get where I am today," Hart said on his Facebook page. "I will never allow myself to be taken advantage of."
Ellison responded on Twitter: "bipolar 28 year old lunatic..? I always thought of myself more as eccentric," she wrote.
Pascal's Future
Pascal told Bloomberg News she hasn't offered to resign and has the support of Sony Corp. Chief Executive Officer Kazuo Hirai. A spokesman for Sony in Tokyo declined to comment on Pascal's future.
The stream of e-mail revelations are "not good,"for Sony, said Harold Vogel, author of "Entertainment Industry Economics: A Guide for Financial Analysis" and a longtime observer of the business.
"It's a lot of damage to the studio from a P.R. standpoint," Vogel said without commenting directly on Pascal. "We don't know how long it will take for this to die down or what the cost will be in terms of creative types not wanting to work there."
Before it's here, it's on the Bloomberg Terminal.
LEARN MORE