Aereo Seeks Bankruptcy After Losing Supreme Court Fight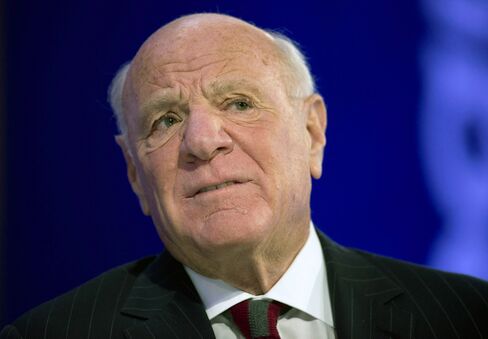 Aereo Inc.'s quest to shake up the television industry with its online-streaming service has come to an end.
The Barry Diller-backed startup sought bankruptcy protection after the U.S. Supreme Court said its TV service violated programming copyright protections. The nation's highest court rang the death knell for Aereo in June, handing a victory to broadcast giants including CBS Corp., Walt Disney Co.'s ABC, Comcast Corp.'s NBCUniversal and 21st Century Fox Inc.
Aereo had been striving to revolutionize broadcast TV viewing, offering live and recorded programs via the Internet for as little as $8 a month. The Internet-TV startup's failure eliminates an alternative to cable and satellite bundles, which can cost $100 a month and include channels many subscribers don't watch.
"We asked a very blunt question about the future of this industry, and I think consumers have connected with that," Aereo Chief Executive Officer Chet Kanojia said today in a phone interview. "We were in a regulatory no man's land. We were sort of a cable company without the protections."
The startup ceased operations following the Supreme Court's ruling, which said Aereo operated akin to a cable company. The company then struggled to obtain the correct licenses to continue doing business like a traditional TV provider.
For Sale
Kanojia said he considered selling the company or its intellectual property before making the decision to file for bankruptcy. However, buyers were deterred by the unresolved litigation, he said.
Aereo filed the petition "to preserve estate value as it works toward its goal of consummating a sale of substantially all of its assets, recapitalizing or entering into some other reorganization transaction," Chief Financial Officer Ramon A. Rivera said yesterday in a court filing. The company appointed Lawton Bloom of Argus as chief restructuring officer.
Since the Supreme Court ruling, Aereo canceled its service and has focused on defending against the broadcasters' lawsuits, causing the company to reduce its workforce to 14 from 74.
The company designed its business to bypass federal law that gives copyright holders the exclusive right to perform its work publicly. The startup used individual dime-sized antennas for each customer to provide service in 11 cities and planned to expand into other markets, without paying retransmission fees for the programming.
Internet TV
Since Aereo began its operations, traditional video providers, including Dish Network Corp., DirecTV, Verizon Communications Inc., and Sony Corp., have been planning online programming packages. Meanwhile, Time Warner Inc.'s HBO and CBS, the most-watched U.S. TV network, announced new online-streaming services that don't require a cable subscription.
Getting content to viewers online outside of the traditional channel bundle is a move Kanojia said he applauds.
"Maybe we set the tone in what consumer expectations are," he said. "I'm glad that they are doing it. I'm not quite happy about the prices they charge."
Aereo funded most of its operations through a series of equity investments, raising about $96 million, according to Chapter 11 documents filed yesterday in U.S. Bankruptcy Court in Manhattan. The company said it has about $4.2 million in debt and its assets are worth about $20.5 million based on its cash, equipment, intellectual property and business prospects.
In February 2012, Diller's IAC/InterActiveCorp led a $20.5 million round of financing for Aereo. Diller also joined the New York-based company's board. The billionaire said the ruling wouldn't result in a significant financial loss.
Stifling Innovation
Aereo's biggest shareholder is Kanojia, with a stake of about 42 percent, followed by Diller's IAC with about 23 percent ownership and FirstMark Capital I LP with about 13 percent, according to court papers.
Diller, 72, the co-creator of the Fox Broadcasting Co. and former chairman and CEO of the film studio Paramount Pictures Corp., lamented the Supreme Court's decision, saying at the time in a statement it would stifle innovation and ultimately hurt consumers the most.
Aereo claimed its technology was created with legal compliance in mind, making it analogous to the antennas consumers already attach to their roofs that allow them to watch local broadcast channels for free.
Law Changes
From the start, the company reached out to broadcasters and "painstakingly followed the law in building its business, only to have the law change under its feet," Rivera said in court papers.
Internet companies may eventually be able to distribute TV programming like cable services under proposal from the Federal Communications Commission. The potential plan, outlined by FCC Chairman Tom Wheeler last month after he met with Aereo's CEO, would alter the definition of a multichannel video programming distributor, or MVPD, to include providers of online video.
New rules wouldn't be final until after a vote by the agency, controlled by Wheeler and fellow Democrats.
Kanojia expects his company won't be the last to engage in legal battles with established players in the media industry.
"It's crystal clear that there are going to be decades of litigation on this issue," he said.
The case is In re Aereo Inc., 14-13200, U.S. Bankruptcy Court, Southern District of New York (Manhattan).
Before it's here, it's on the Bloomberg Terminal.
LEARN MORE