IWC CEO Georges Kern Explains the Portofino Midsize: 'Standstill Is Death'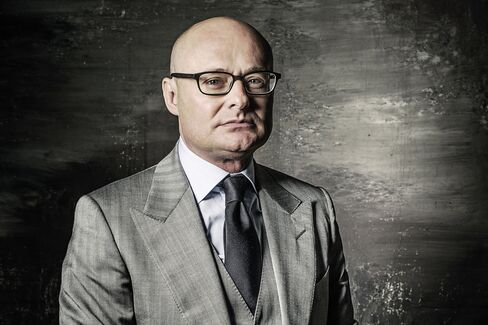 A little more than a month ago, IWC released the Portofino Midsize collection at Watches&Wonders in Hong Kong. Our heads weren't the only ones that turned. IWC's "Engineered for Men" slogan typically rests on the sturdy supports of larger, sportier watches squarely marketed to 911-driving dudes who have a standing reservation at Peter Luger. How exactly do these (really nice looking) 37mm watches with diamond bezels and dials fit into the picture?
We could speculate until that Portuguese Perpetual Calendar needs a service, but instead we sat down with IWC CEO Georges Kern in New York City to get the story behind this new direction -- and if indeed, they were dipping into the ladies' watch market.
Stephen Pulvirent: The last few years for IWC have been all about big, technical, overtly masculine watches. What made you want to go in this direction?
Georges Kern: I've been touring around the world for a few weeks now, and women journalists do not ask me that question -- not a one. I'm only talking to women now, it's less complicated! [Laughs] They react how people should react, saying "Oh my god, it's beautiful. It's so natural. It makes so much sense. And why did you wait so long?"
I answer that you need maturity, you need to establish a certain image before you enlarge your target audience, knowing that today women make up 25% of our sales in our existing collection. But then you have ergonomics. We have women with a smaller wrist, but 37mm is still a big size [for them].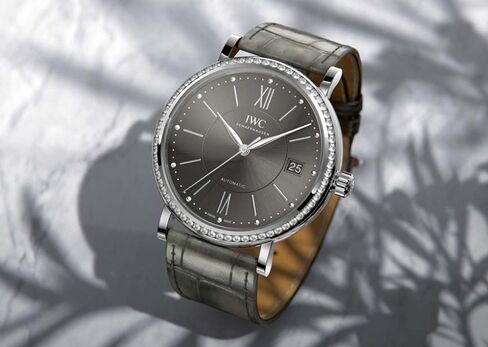 Pulvirent: Why did you choose the Portofino model for the first midsize collection?
Kern: We chose this product because of the name, because of the image, and because of the design. The Portofino name is a softer name. The image is a dream of la dolce vita, but is applicable to midsize. And the design is the most elegant watch we have, so it fits the midsize segment. We wanted to be absolutely truthful to the brand. There are many things which would have not been truthful to the brand and the history, contemporary or older.
Pulvirent: And why now?
Kern: "Stomach feeling." And we are growing. We are established all over the world -- and have a very balanced sales portfolio -- but we have to acknowledge that Asia as a whole is the biggest luxury market in the world. There, the sizes are simply different [than in Europe and the Americas]. A brand is like a living organism. You evolve, and you are not today like you were 10 years ago. I am the one who established this brand from the beginning to now, and I just believe it is time to move on. Standstill is death.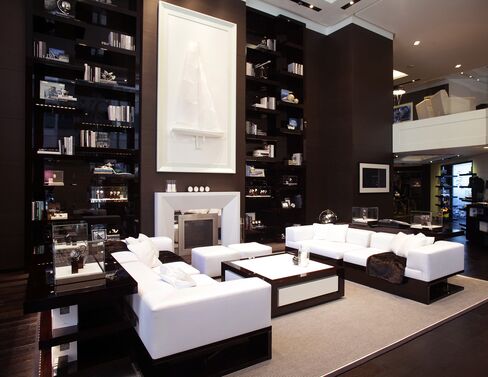 Pulvirent: How would you describe this evolution more generally?
Kern: Society and the world are changing. The luxury market in Asia is maybe 5 or 6 years old. When you think about it, that's crazy. It's market-shifting. The styles and tastes are changing, consumers are changing, and the world is changing -- non-stop. You have to adapt and to feel the pace of change in products, in advertising, in brand equity, in everything, and you have to lead in your own way to gain the customers. Of course we do market research, but at the end of the day you have to make a decision based on these [gut] feelings.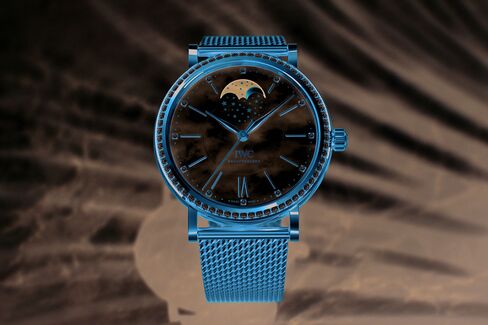 Pulvirent: If the Portofino Midsize watches are not women's watches, why is there no watch in the collection without diamonds?
Kern: It would have been too cheap. We thought about it, but we decided against it. I think we shouldn't be below a certain price. But we didn't want to go into the girly stuff. We wanted to do something that fits into what else we have today. This fits. Do you have female cars? You have women buying Big Pilots from us, and men in Asia buying these watches. Let them do what they want. Our slogan should have been "Engineered for men, worn by men and women." This is the reality.
Pulvirent: Will we be seeing more midsize offerings from IWC?
Kern: Yes, potentially.
Before it's here, it's on the Bloomberg Terminal.
LEARN MORE