Russia Brain Drain Saps Talent as Sanctions Hit Financing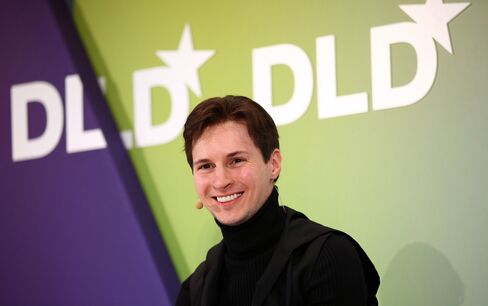 Artem Kulizhnikov, founder of a startup designed to help musicians annotate music, is packing his bags to leave Moscow in December.
His destination: Dubai or Singapore, where he sees a better chance of securing funding for his second company.
"Russian venture-capital funds want to invest their money only in Russia, but we want to build an international business and they won't support us," Kulizhnikov, a former analyst at investment firm Alor SPB, said at a forum at Moscow's Digital October center on Oct. 10. "We don't need that much. Maybe $5 million to $10 million, to hire engineers, specialists, etc."
Kulizhnikov, 22, is part of a growing brain drain as Russia's worst clash with the U.S. and Europe since the Cold War accelerates an exodus of capital and its brightest minds in finance and technology. More people emigrated from Russia in the first eight months of 2014 -- 203,659 -- than in any full year under Vladimir Putin's rule, according to the Federal Statistics Service. With the stigma of sanctions limiting access to capital markets abroad and the government tightening controls at home, more entrepreneurs and investors in particular are looking elsewhere.
Since Russia annexed Crimea in March, Pavel Durov, the founder of VKontakte, Russia's version of Facebook, left the country to develop a mobile social network, saying he was unwilling to comply with government demands to turn over personal data on Ukrainian users. Game Insight LLC, ranked by Forbes magazine as the nation's seventh-largest Internet company, shifted its headquarters from Moscow to Lithuania. Pavel Muntyan, the Russian founder of Toonbox animation studio, moved his staff of 15 from Moscow to Cyprus.
Exit Permits
"Russia is one of our main markets, but we see it closing to us within a year or two," Muntyan, 36, said by telephone. "Russians find that our cartoons aren't Russian enough. We don't want to be Russian, we want to be international. Why box ourselves in?"
Herman Gref, chief executive officer of OAO Sberbank, has taken note, saying Russia's largest lender has seen an increase in companies seeking applications for foreign-residence permits for their employees.
"In business, now the most popular application isn't the one to set up a company but to get out," Gref, whose bank controls 46 percent of the nation's deposits and a third of all lending, told delegates at the VTB Capital forum on Oct. 1. "Until we fix the environment, nothing will change."
Skolkovo Construction
Scientists and engineers left Russia en masse after the Soviet Union collapsed, and Putin made reversing that generation's brain drain a priority through projects such as Skolkovo, a tech hub designed to replicate Silicon Valley's ecosystem.
While the 1,000-acre campus, located in the Moscow suburb of the same name, was scheduled to be finished last year, Skolkovo remains largely a vast and dirty construction site with cranes crisscrossing the skies, and is mostly incomplete.
Skolkovo's Web Access event for startups and venture capitalists on Oct. 8 drew a single exhibitor, Kirill Aksenov, who was showing off a French-made voice-operated robot called Nao, sold through his online store, Teledroids.
"Skolkovo is well funded and a good idea, but where's the product?" said Pavel Cherkashin, who runs Vestor.In Partners, a $10 million fund for startups. "There's been a clear drop in government investment, and international funds are running for the exits."
'Invented Problem'
Alexander Chernov, vice president of the Skolkovo Foundation, said construction is continuing and more than 100 companies are operating there. By the end of next year almost 15,000 people will be working at Skolkovo, he said.
"Our innovation projects are unaffected by the sanctions," Chernov said in an e-mail.
A brain drain "is an invented problem as there is movement in both directions," Andrei Fursenko, Putin's adviser on education and science, who is on the U.S. and European Union sanctions lists, said by phone. "Venture-capital funds haven't gone anywhere, especially given that they don't fall under sanctions."
VTB Group, the Russian state-controlled lender that is also on the sanctions list, is trying to slow the exodus by shifting its high-technology investments back to Russia and away from Silicon Valley.
Investment Declines
The nation's second-largest bank partnered with California venture capitalist Tim Draper and has four investments valued at $40 million from a $100 million technology fund in firms based outside of Russia. Now it will refocus on startups in Russia.
"There's too much money in California," Alexandra Johnson, who heads VTB's U.S.-based venture-capital fund Aurora, said in a Moscow interview. "We see there are more entrepreneurs in Russia now, and there are deals which we should be looking at in Russia."
Venture-capital investments in Russian fell 9 percent to $127 million in the second quarter, according to a report by Rye, Man & Gor Securities, a Russian investment firm, and East-West Digital News. The Fund for Development of Internet Initiatives, a state-controlled entity founded in 2013, accounted for 39 percent of investments as foreign investors avoided Russia.
Deals Slow
The European Bank for Reconstruction & Development, Tiger Global Management LLC and Bessemer Venture Partners are among the investors that have suspended or reduced operations in Russia. New York-based Bessemer, which two years ago was invited to join Skolkovo's board, hasn't invested any of the $20 million it earmarked for projects there, partner Brian Feinstein said.
"The geopolitical environment raises the bar for what would constitute an interesting investment in Russia," said Feinstein, who stopped traveling to Russia a year ago because of a lack of investment opportunities.
The largest venture-capital deal in the second quarter was investment firm Addventure's sale of its interest in Delivery Club, an online grocer, for about $40 million, according to the Rye, Man & Gor report. The value of the quarter's remaining four transactions was just $12 million, the report showed.
Life.Sreda, a venture fund headed by Russian Vladislav Solodkiy, said this month it is seeking to raise $100 million, with 90 percent of it to be invested in mobile and online financial technology in the U.S. and just 10 percent in Russia.
Luxoft Relocates
"Competition for Russian projects has declined," Solodkiy said in an interview in Moscow. "A lot of funds are closing their positions, not only foreign funds, but also Russian ones that were dependent on foreign money."
Mangrove Capital Partners, a Luxembourg fund that made $200 million on a $2 million bet in Skype Inc., suspended operations in Russia, Kommersant reported on Oct. 17. The fund, which invested in Russian online-shopping websites Oktogo.ru and KupiVip.ru, didn't return phone messages or an e-mail seeking comment.
Luxoft Holding Inc., a U.S. traded unit of Moscow-based IBS Group Holding Ltd., a provider of information-technology services, relocated its senior management and about 100 engineers this year from Russia and Ukraine to Switzerland.
As falling oil prices compound the effects of sanctions and push Russia's economy toward recession, Putin is trying to quell dissent by tightening controls on the Internet and the media.
Getting Out
In September, Russia said it is discussing contingency measures to cut the country off from the global Internet in what the Kremlin called a necessary step to shield the nation from the U.S.-controlled worldwide Web. In addition, businessmen close to Putin are preparing to acquire Vedomosti, the largest Russian newspaper outside the Kremlin's control, three people with knowledge of the matter said on Oct. 16.
Cherkashin, the venture investor, left Russia last year for San Francisco and said the environment back home is "clearly getting worse."
"There's always a decline in venture capital when there's a crisis or uncertainty," he said. "In Russia, Ukraine and Belarus, you have people with a lot of technical skills and a lack of options. Of course they want to get out."
Before it's here, it's on the Bloomberg Terminal.
LEARN MORE