Apollo's Josh Harris Said Close to Buying Crystal Palace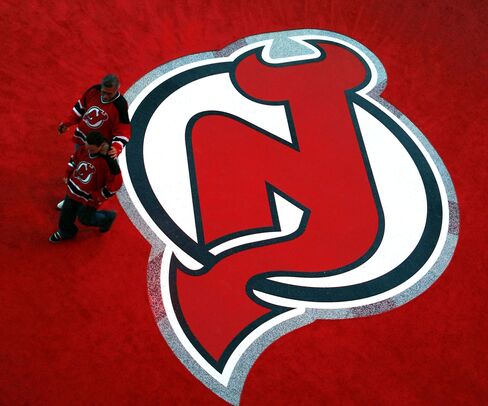 Apollo Global Management LLC co-founder Josh Harris is close to an agreement to buy Crystal Palace, two people with direct knowledge of the talks said, a deal that would make him the fifth owner of both a major U.S. sports franchise and a team in soccer's English Premier League.
The people requested anonymity because the contract isn't complete.
Harris, who owns the Philadelphia 76ers and New Jersey Devils, didn't immediately respond yesterday to a telephone message or an e-mail seeking comment. Steve Parish, Palace's co- chairman and part owner, didn't return a telephone message. Terry Byfield, a spokesman for the team, didn't immediately return a voicemail left on his mobile phone.
"Josh obviously knows how to run pro sports franchises," said Sal Galatioto, founder of Galatioto Sports Partners, who represented Comcast-Spectacor in its sale of the 76ers to Harris. "It's a very interesting investment that should be a very good one for him over the long run. English Premier League soccer is arguably the best soccer in the world and it's very valuable media content. It's growing in other parts of the world, especially North America."
Harris bought the National Basketball Association's 76ers in 2011 and added the National Hockey League's Devils and their arena, the Prudential Center in Newark, last year.
Harris would join John Henry, who owns baseball's Boston Red Sox and Liverpool; the Glazer family, which owns the National Football League's Tampa Bay Buccaneers and Manchester United; Stan Kroenke, who owns football's St. Louis Rams, basketball's Denver Nuggets, hockey's Colorado Avalanche and Arsenal, and Shad Khan, owner of football's Jacksonville Jaguars and Fulham, which is in England's second division.
Club Takeover
South London-based Palace has been in and out of the Premier League since being among the league's founding members in 1992, prompting some to refer to it as a yo-yo club because of its promotion and relegation.
Palace, as the team is known, twice since 1999 required bankruptcy protection.
Parish would remain with the club and run it for Harris, one of the people said. Parish led a takeover of the team following its last period in administration in 2010. The ownership group, known as CPFC2010, helped steady the team's finances as it won a return to the Premier League, ending an eight-year exile from the top division. The club managed to survive in the top tier, where even the worst performing teams get a minimum of 60 million pounds ($96.5 million), after bringing in Welsh coach Tony Pulis. He quit days before the current campaign began amid reports of a dispute about the team's player trading strategy. The club hired Neil Warnock, who managed the team for three years until March 2010, and is 16th out of 20 clubs after the first eight games.
TV Revenue
For the year ended June 30, 2010, CPFC2010 Ltd. had a profit of 3.6 million pounds on sales of 14.5 million pounds. Filings for its first year back in the Premier League have yet to be submitted.
The current owners purchased the club's training ground last year for 2.3 million pounds. That came after they bought back its stadium, Selhurst Park, from Lloyds Bank following the collapse of a company that previously owned the facility.
Palace received 74.5 million pounds in television revenue and prize money last season after finishing 11th.
Before it's here, it's on the Bloomberg Terminal.
LEARN MORE