China Growth May Slow Sharply From 2020: Conference Board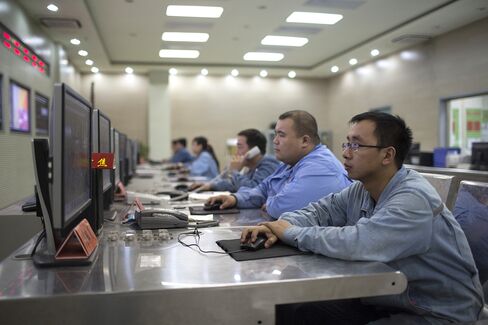 China's economic growth will slow to about 4 percent annually after 2020 following decades of rapid expansion, according to the Conference Board.
China faces a "deep structural slowdown and broad uncertainty" in the decade ahead, the New York-based research group said in the report yesterday. China's development model, based on state direction of capital and growth-fixated monetary policy, generated "deep seated" risks and imbalances, it said.
"The course of China's growth has always harbored the potential for deceleration at least as rapid as its acceleration," David Hoffman, vice president of the Conference Board's China Center for Economics and Business in Beijing and a co-author of the report, said in a press release. "We are beginning to see the signs of this transformation take hold."
China's government has signaled it will tolerate slower economic growth this year by refraining from broad stimulus. Weighed down by a property slump, China's gross domestic product probably expanded 7.2 percent in the third quarter, the slowest in more than five years, according to Bloomberg's survey of economists ahead of data scheduled for release today.
Thirteen of 22 economists polled last week said China will seek expansion of about 7 percent next year, down from this year's 7.5 percent. Sixteen said the government should change its targeting policy, with nine indicating a range would be better and seven suggesting targets be scrapped altogether in favor of projections or assumptions, as most other nations provide.
IMF's Proposals
The International Monetary Fund in July urged China to set a growth target of 6.5 percent to 7 percent for 2015, warning of a "web of vulnerabilities" in the economy from real estate and rising debt. This month, it forecast 7.4 percent GDP growth this year and 7.1 percent in 2015.
The Conference Board said that foreign companies may benefit in some ways from more moderate growth in China, including greater ease in attracting skilled workers and more opportunities to buy struggling local enterprises.
China's growth goal was 7.5 percent in 2012 and 2013, with actual expansion of 7.7 percent both years.
The full transition of China's economic growth model will probably be a long slog as the adjustment process will "necessarily be painful," the Conference Board said.
Before it's here, it's on the Bloomberg Terminal.
LEARN MORE