Caltech Leads World University Rankings for Fourth Year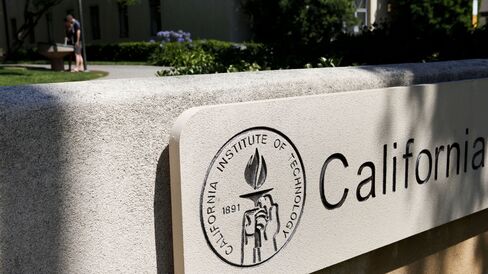 The California Institute of Technology retained the top spot for a fourth straight year in the Times Higher Education World University Rankings, and U.S. schools accounted for seven of the top 10.
Harvard University was second again while Stanford University was fourth in the 2014-2015 list released yesterday by Times Higher Education, a London-based magazine. The University of Oxford slipped to third from a tie for second place last year and the University of Cambridge moved up to fifth from seventh.
This year's rankings also show improvement in Asia as 24 institutions in the region made the top 200 schools, up from 20 last year, the magazine said. The number of U.S. colleges by contrast fell to 74 from 77 while U.K.-based institutions dropped to 29 from 31.
"East Asia's top universities continue their strong upward movement in the rankings," Phil Baty, editor of the rankings, said in a statement, citing increased government support. "At the same time, many Western universities, in many cases starved of vital public funding, are losing ground."
Of the U.S. institutions, 60 percent fell in this year's rankings, according to the statement.
The universities are measured on 13 criteria regarding teaching, research, knowledge transfer and international outlook, according to the magazine.
Asia Leaders
The highest-ranked Asian institution was the University of Tokyo at 23. There were three schools from China in the top 200, led by Peking University, up from two last year. Hong Kong had four in the top 200, up from three. No universities from India and Brazil appear in the top 200 while Moscow State University re-entered the list as the only Russian institution, the magazine said.
Rounding out the top 10 are the Massachusetts Institute of Technology, ranked sixth; Princeton University, ranked seventh; University of California at Berkeley, eighth; Imperial College London and Yale University, tied at ninth.
The University of Chicago, ranked ninth last year, dropped to 11th.
Before it's here, it's on the Bloomberg Terminal.
LEARN MORE