Box Said to Delay IPO Until 2015 Amid Market Volatility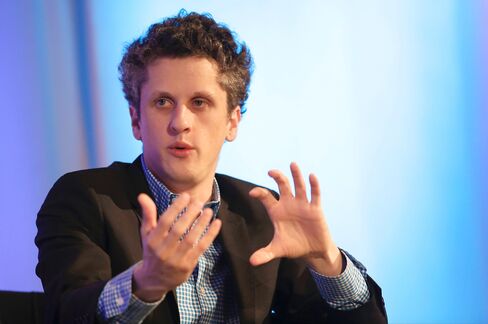 Box Inc., the cloud-storage provider that filed for an initial public offering in March, will postpone its market debut, which probably won't happen until 2015 because of volatile market conditions, people familiar with the matter said.
Chief Executive Officer Aaron Levie gained some financial flexibility in July by raising $150 million at a valuation of $2.4 billion, after delaying the IPO in May amid a bumpy market for technology stocks. The next logical time for an IPO is during Box's fourth quarter, which ends in January, said one of the people, who asked not to be identified because the information isn't public.
The Los Altos, California-based company had planned to go public after the Sept. 1 U.S. Labor Day holiday at the earliest, a person with direct knowledge of the situation said in July. The company was waiting for Alibaba Group Holding Ltd.'s Sept. 18 record-breaking IPO to make a decision. Even though Alibaba shares surged in their debut, the U.S. market turned negative shortly thereafter, the people said.
"Our plan continues to go public when it makes the most sense for Box and the market," Ashley Mayer, a spokeswoman for Box, wrote in an e-mail. "As always, investing in our customers, technology and future growth remains our top priority."
The Standard & Poor's 500 Index has declined for three straight days and has fallen more than 3 percent since closing at a record on Sept. 18.
Box filed to raise $250 million in an IPO on March 24, using that figure as a placeholder without giving the number of shares or price. In March, the company had disclosed that its marketing costs for its latest fiscal year climbed 73 percent to $171.2 million, 38 percent more than its revenue, spooking some investors.
In the most-recent amended filing from July, the company showed that it made some progress in cutting down on the rate of spending.
Before it's here, it's on the Bloomberg Terminal.
LEARN MORE