Missing Men in U.S. Workforce Risk Permanent Separation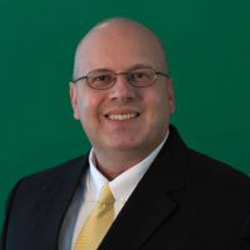 Tom Kaminski is back at work, three years after losing his job as a human-resources manager and dropping out of the labor force for a time to go back to college.
Kaminski, 43, dipped into his retirement savings while he earned a master's degree. The added credential helped him land the position at Intuitive HR LLC, a consulting company in Woodbridge, Connecticut, last September.
"It was always my goal to come back to work," he said. "I thought I was a very good human-resource person and I thought I had a lot more to achieve."
Too few men like Kaminski are returning to work in a decades-long puzzle about prime working-age males ages 25 to 54 falling away from the U.S. labor force. Their participation rate slid to 88.4 percent in August in a steady decline from 97.9 percent in 1954. Over the last 10 years, the slump was the steepest for those ages 25 to 34.
About 7 million male Americans waste their best years of wealth formation not employed or even trying to find work. The pattern will persist, economists say, putting some men -- particularly those without a college degree -- at risk of permanent isolation from the job market.
The pace of decline was among the fastest during the last two contractions and the drop has continued in the current expansion, according to data compiled by Bloomberg from Labor Department reports. This shows the labor-market recovery isn't strong enough for some men to find jobs or even continue looking.
Gradual Disappearance
A key reason is the change in labor demand: the gradual disappearance of construction and manufacturing positions, especially those demanding relatively few skills, such as furniture, shoe or leather-goods making, said David Autor, professor of economics at Massachusetts Institute of Technology in Cambridge.
"The trend will remain downward," Autor said in a phone interview. "I don't see any recovery for low-skilled labor demand coming. There's never going to be a great time in America again to be a high-school dropout."
A fall in inflation-adjusted earnings for less-educated men, more stay-at-home dads and a surge in the number of veterans with military-service disability benefits also contribute to the decline, according to Bureau of Labor Statistics economist Steve Hipple.
The number of veterans receiving such assistance rose 42 percent to 3.7 million in 2013 from 2.6 million in 2005, U.S. Department of Veterans Affairs data show. About 40 percent were 54 years old or younger, and about 89 percent were men.
Falling Wages
Inflation-adjusted earnings fell 5.4 percent between 2007 and 2013 for men ages 25 and older who have a high-school education, according to the BLS data. For those with less schooling, wages dropped 7.4 percent.
Still, the lure of a paycheck can be enough to encourage some young men not to pursue higher education, said Anthony P. Carnevale, director and research professor of the Georgetown University Center on Education and the Workforce in Washington.
"They can still get a job that pays enough for them to move out of their parents' house and get a car," he said. "But it's seductive, because by the time they are in their mid-thirties, they're not really improving their earnings anymore."
That was the experience of Jim Senac of Rochester, Michigan, who never completed college and became a salesman.
"I was more interested in making money," said Senac, 46.
Stop Working
In 2002, he and his wife decided he would stop working, since he earned less money than she did, to care for their three children whose health demanded constant attention. He didn't return to full-time employment until last month, when his bank, Fifth Third Bancorp, offered him career-coaching assistance.
He is still a salesman, working for Mansfield, Ohio-based Universal Church Directories, making less than he did more than a decade ago. He says he hopes to go back to finish college "in the near future."
The portion of married-couple families with only the wife employed rose to 7.8 percent in 2013 from 5.7 percent in 1994, according to the Bureau of Labor Statistics.
The shrinking overall participation rate is a primary concern for Federal Reserve Chair Janet Yellen, who has said that the central bank shouldn't be in a hurry to unwind monetary stimulus because of the slack in the labor market.
Structural Causes
Fed economists concluded in a research paper earlier this month that much of the decline in labor-force participation since 2007 is because of long-lasting structural causes, such as the aging workforce. It also cited an increase in disability recipients, attributed to mostly structural reasons with some cyclical elements.
Alan Grandberry, 54, worked as a cosmetologist in Chicago until about four-and-a-half years ago, when he began collecting disability because of kidney failure. While he would have been interested in some sort of part-time position, he said he wasn't able to find anything.
"We still have a pretty slack labor market, especially for low-skilled workers," said MIT's Autor. "We should be concerned about it, very concerned."
One reason the trend won't be reversed is that not enough men are willing to follow Kaminski's example and go back to school. While there was some optimism this would change as the number of men pursuing higher education increased after the recession started, the surge subsided as the economy improved, said Carnevale.
Declining Number
The number of men enrolled in degree-granting postsecondary education declined to 8.92 million in 2012 from the record high of 9.04 million in 2010, according to data from the Washington-based National Center for Education Statistics.
"It's an education issue for men," Carnevale said. "The male middle manufacturing jobs did disappear, but they've been supplanted by a whole set of health care, business services, computer and other jobs, which aren't like those old jobs" because they require more learning.
For Kaminski, the return to work wasn't without a pay cut: He's earning about 15 percent less than in his former position. And the improving economy didn't make the job hunt any easier.
"There's just as few jobs now as there was two years ago," he said.
Before it's here, it's on the Bloomberg Terminal.
LEARN MORE