Finland's Economic Fate Hinges on Russia as Relations Worsen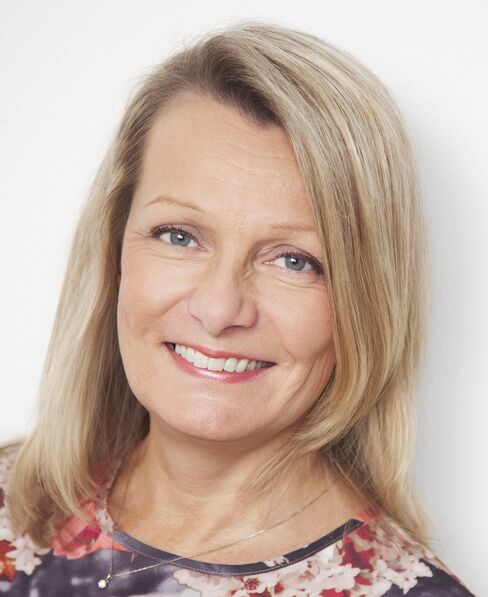 The northernmost euro nation and home to brands including Nokia Oyj says its economic recovery depends on Russia normalizing trade relations with Europe.
Finland, whose economy contracted in two of the last three quarters, estimates about 5 percent of its trade with Russia will be hit by European Union restrictions. The nation, which yesterday underscored its support for sanctions, is more exposed than any other euro member to a slump in Russian demand, trade figures show.
"The biggest worry is the slowing Russian economy," Trade Minister Lenita Toivakka said yesterday in an interview in Helsinki. "Our exports to Russia began falling before the crisis. Even if the crisis ended, it isn't likely that the Russian economy would begin to grow quickly."
Finland's economic reliance on its eastern neighbor shows the growing cost of the EU's policy as the bloc struggles to respond to President Vladimir Putin's incursion into Ukraine. Prime Minister Alexander Stubb says Finland's economy is in the middle of a "lost decade" as the EU's deteriorating ties with Russia collide with a decline in Finnish industry.
"The sanctions spiral is dangerous," Toivakka said. "We don't know what industries would be hit by possible Russia counter-sanctions and the biggest risk is the uncertainty over how long the crisis will last."
The sanctions against Russia will be enacted tomorrow, while the EU also will lay out its conditions for eventually suspending the measures, three EU officials said.
Stubb has suggested that countries likely to suffer most as a consequence of trade restrictions should be compensated. The EU has since agreed to provide aid to industries including dairy to counter the effect of Russia's retaliatory import ban.
'Not Unreasonable'
"Finland approved the sanctions as they were proposed," Toivakka said. "There was a lot of preparation and our officials worked hard to ensure the impact on Finland would not be unreasonable."
In an initial set of sanctions imposed in late July, the EU barred five state-owned Russian banks from selling shares or bonds in Europe; restricted the export of equipment to modernize the oil industry; prohibited new contracts to sell arms to Russia; and banned the export of machinery, electronics and other civilian products with military uses -- so-called dual-use goods -- to military users.
Those measures prompted Russia to ban imports of some EU farm goods, a step that has cut off about 5 billion euros ($6.5 billion) of annual trade. In a statement on Sept. 6, the day after EU member-state diplomats drew up the latest sanctions plan, the Russian government signaled it would take further retaliatory action should the extra penalties be enacted. Putin has always denied his government's involvement in the conflict.
Free Trade
Finland is trying to reduce Russia's 14 percent share of its trade. The Nordic country's total exports and imports are about 20 percent below peak levels in real terms, Toivakka said yesterday in a speech.
"Open economies like Finland benefit greatly from global trade," she said. "We also take the biggest hits in difficult times like this."
Putin, who agreed to a truce on Sept. 5, has already withdrawn 70 percent of his troops from Ukraine, according to President Petro Poroshenko. Toivakka said a cease-fire alone won't be enough to prevent sanctions.
The conflict between Ukraine and pro-Russian separatists has killed at least 3,000 people, displaced more than 1 million and soured Russia's ties with its former Cold War foes.
Finland, which has the EU's longest border with Russia, has put its fighter jets on alert to intercept foreign aircraft after Russian planes repeatedly violated the northernmost euro member's airspace. The country, together with neighboring Sweden, also agreed on closer relations with NATO last month in a deal that makes it easier for troops from the military alliance to use Finnish and Swedish territory.
"This is a matter of war and peace," Stubb said. "The purpose of the sanctions is to add pressure to achieve two things: a cease-fire and a permanent peace plan."
Before it's here, it's on the Bloomberg Terminal.
LEARN MORE