Yahoo to Reap More Than $8 Billion in Alibaba's U.S. IPO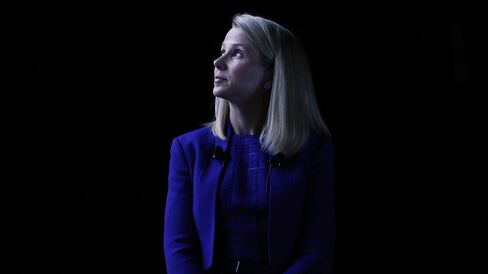 After pouring about $1 billion nine years ago into Alibaba Group Holding Ltd., Yahoo! Inc. is set to reap a massive haul as the Chinese e-commerce company goes public: more than $8 billion.
Alibaba said yesterday in a regulatory filing that it and shareholders like Yahoo plan to sell 320.1 million American depositary shares for $60 to $66 apiece in the Chinese company's U.S. initial public offering. Yahoo, specifically, will sell 121.7 million of its Alibaba shares, reaping as much as $8.03 billion. Yahoo would still retain a 16.3 percent stake in the Hangzhou, China-based company following its public market debut, according to the filing.
The payout would punctuate Yahoo's long investment after Alibaba pushed up the value of the Sunnyvale, California-based Web portal over the years. A new war chest of cash would enable Yahoo to do more buybacks and potentially more acquisitions. Yahoo has long leaned on its Alibaba stake to give it breathing space as Chief Executive Officer Marissa Mayer tries to turn around the company, which is dealing with competition from Google Inc. and Facebook Inc. in online ads and for user attention.
The windfall follows Yahoo's earlier sale of some Alibaba shares. In 2012, the company unloaded 523 million ordinary shares for about $7.1 billion.
The new proceeds would also triple Yahoo's cash hoard, which stood at $4.3 billion as of the end of June, according to data compiled by Bloomberg.
Sarah Meron, a spokeswoman for Yahoo, declined to comment.
Shareholder Proceeds
For Alibaba's IPO, Yahoo had earlier planned to sell 208 million shares, yet had cut that down to around 140 million shares in July, Ken Goldman, Yahoo's chief financial officer, said in a statement that month.
"We are committed to return at least half of the after-tax IPO proceeds to shareholders, in line with our overarching commitment to maximizing shareholder value through prudent capital allocation," Goldman said in the statement. Yahoo's initial sale of Alibaba shares will be fully taxed, and the company will seek ways to reduce how much it must pay in the future, Goldman said at the time.
That still leaves Yahoo plenty of other cash. Mayer has said she will be thoughtful with how she uses the company's money.
"We intend to be good stewards of the capital; we have been good stewards of the capital to date," Mayer said in May. "We know this is of critical importance to our investors -- how any proceeds are handled."
Mayer has stepped up the pace of acquisitions at Yahoo since she joined in 2012. The company said yesterday it had acquired Luminate Inc., an online advertising startup. Terms of the deal weren't disclosed.
``Luminate combines text analysis, computer vision, machine learning and crowdsourced human analysis to deliver the most relevant and appropriate ads to users,'' Yahoo said.
Before it's here, it's on the Bloomberg Terminal.
LEARN MORE