New Zealand Greens See Road to Ruin in Rivers of Milk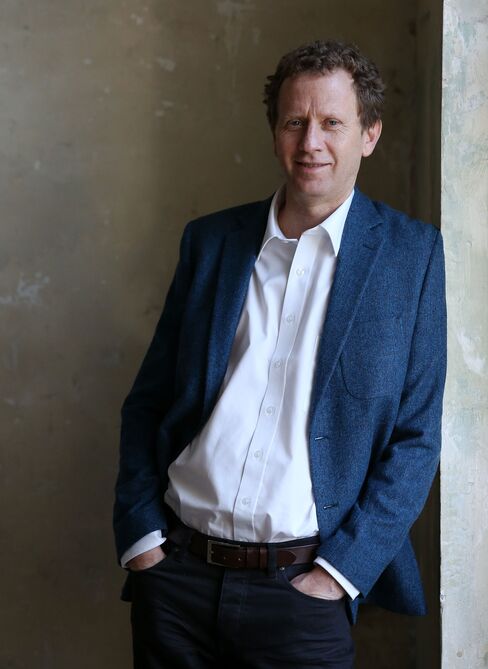 New Zealand Prime Minister John Key sees milk and oil driving economic growth for years to come. The Green Party says he's running a "pollution economy" that's destroying the country's clean-green brand.
The debate about the future shape of New Zealand's economy is at the heart of the campaign for the Sept. 20 election, in which the Greens could prove pivotal in denying Key a third term in office.
The ruling National Party's growth plan relies on increasing export earnings from the dairy and fossil-fuel industries, which generate more than NZ$18 billion ($15 billion) a year and employ 60,000 people. Oil prospectors scouring marine sanctuaries and cow urine polluting rivers are at odds with New Zealand's "100% Pure" tourism pitch and the pristine scenery depicted in the Lord of the Rings and Hobbit movies.
"We're doing exactly the wrong thing," Greens co-leader Russel Norman said in an interview. "People want food that is clean, green and safe. New Zealand has a great opportunity to provide that. Instead, we're pursuing a pollution economy."
Some polls show National losing ground as the election nears and if ousted, the Greens would partner the main opposition Labour Party in a new government. National fell 3 percentage points to 45 percent in a Roy Morgan poll out Sept. 3, Labour fell 1.5 points to 26 percent and the Greens jumped 4.5 points to 16 percent, their strongest reading since 2012.
'No to Everything'
Under National, dairy exports have soared to a record as more pasture is devoted to farming cows and meeting Chinese demand for milk powder. Key has also opened up an area more than one and a half times the country's size for offshore oil and gas exploration.
Key says Green Party policies such as taxing farmers on carbon emissions would curb growth. The Greens "want to say 'no' to everything, close our economy down and cost people jobs," he said in a televised debate on Aug. 28.
The milk industry generates almost a third of the nation's overseas sales and underpins earnings at Fonterra Cooperative Group, the world's biggest dairy exporter. Fonterra expects to pay NZ$13.3 billion to its farmers for last season.
New Zealand's 180,000 kilometers (112,000 miles) of rivers are a vital source of water for the dairy industry, which has expanded from pastures in the North Island's Waikato region into the rolling hills and patchwork plains of the South Island. The number of cows has almost doubled in the past 20 years to 4.8 million.
Classic Dilemma
Effluent from the animals has discolored waterways, while the nitrogen from their urine is soaking through the soil to contaminate groundwater, spoil rivers and choke lakes with algal bloom, a parliamentary report said last year.
"The large-scale conversion of more land to dairy farming will generally result in more degraded fresh water," Jan Wright, the Parliamentary Commissioner for the Environment, wrote in the report. "New Zealand does face a classic economy versus environment dilemma."
Norman, 47, says dairy farming focused on volume is destroying New Zealand's environmental credentials and hurting the industry itself.
"It's very shortsighted to maximize production of milk powder," he said. "We need to accept we're never going to feed the world and focus on selling to people who want high-value products. The long-term future of dairying is dependent on protecting the brand."
Contamination Scare
New Zealand's reliance on its reputation for clean and safe food was thrown into stark relief last year, when China and other nations halted imports of some Fonterra products after a contamination scare. While it ultimately proved to be a false alarm, the government launched an inquiry and took steps to strengthen food-safety regulation.
It is also introducing tighter water standards to protect rivers as the dairy industry continues to expand.
National this week pledged to spend NZ$100 million over 10 years if re-elected to retire farmland next to important waterways and "create an environmental buffer that helps improve water quality." It will also require dairy cattle to be kept out of waterways by 2017.
Fonterra Chief Executive Officer Theo Spierings says the key to clean water is sustainable farming and ensuring that effluent management is "world class."
"We are focusing on that and farmers have invested a lot in that," he said in an interview. "We should not be driven by regulation and penalties."
'Anti-Growth Party'
Labour and the Greens would both impose charges on water used for irrigation. They would also force farmers to meet higher water standards so that all rivers and lakes are swimmable.
"Requirements for every drainage ditch across New Zealand to be maintained at swimming-pool standard just shows that the Greens have once again confirmed they are the anti-growth party," Environment Minister Amy Adams said in a statement.
New Zealand's economy expanded 3.8 percent in the year through March, the fastest pace in seven years. The Treasury forecasts growth will slow to 2 percent in 2017.
National's strategy to increase exports to 40 percent of economic output by 2025 from 30 percent today relies on continued growth in primary industries such as dairy and tapping more natural resources, including minerals.
Oil Exploration
The petroleum and minerals sector supports about 15,000 jobs and contributes NZ$4 billion a year to the economy. Development of a second basin that replicates the oil-producing Taranaki region could add another NZ$2.1 billion a year and create 5,500 jobs, the government estimates.
Labour doesn't oppose undersea mining or deep-sea oil exploration provided stringent regulation and environmental safeguards are in place.
The Greens are firmly against it, citing potential damage to seabeds and marine life, the risk of spills that would ruin the coastline and the wider issue of climate change.
The government this year opened up 405,000 square kilometers (156,000 square miles) for petroleum exploration, saying discoveries would be "an economic game changer" for the country. The areas include a marine mammal sanctuary off the west coast of the North Island, home to the critically endangered and extremely rare Maui's dolphin.
Extinction Risk
National says exploration won't pose any risk to the dolphins, which are estimated to number just 55 and are found nowhere else in the world. The Greens say it puts them at greater risk of extinction.
If the Greens had their way "there would be no exploration at all," Energy Minister Simon Bridges said in a statement today. "National will continue its balanced and responsible approach to realising New Zealand's energy potential while adhering to the strong environmental and safety provisions we have developed during our term in office."
For Norman, it all boils down to leaving the planet in a healthy state for future generations.
"If the world's going to take action on climate change, and for the sake of our kids I hope it does, then you can't burn the fossil fuels we've found," he said. "It's an incredibly reckless and irresponsible strategy."
Before it's here, it's on the Bloomberg Terminal.
LEARN MORE