Japan Needs Sustained Recovery Before Tax Rise: Adviser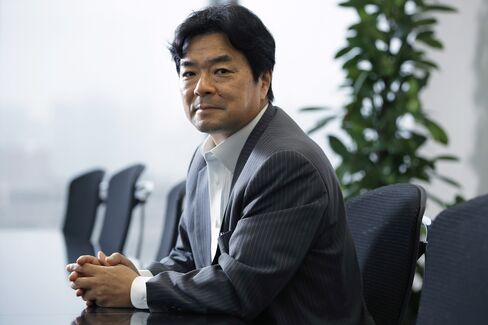 It is vital to confirm that Japan's economic recovery has momentum before the sales tax is raised further, according to a member of an advisory panel to Prime Minister Shinzo Abe.
At the same time, postponing the planned increase to 10 percent would damage confidence in the nation's fiscal health, said Susumu Takahashi, a private-sector member of the Council on Economic and Fiscal Policy.
"It would come to nothing if the tax hike terminates the move out of deflation," Takahashi, 61, chairman of the Japan Research Institute, said in an interview in Tokyo yesterday. "Losing global confidence in Japan's fiscal condition would also be extremely problematic."
The comments underscore the fine line Abe is walking as he tries to lift Japan out of two decades of malaise and also curb the world's biggest debt burden. A weak rebound in consumer spending and industrial production after a blow from an increase in the levy in April is raising the stakes for Abe's decision on whether the economy can bear a heavier tax burden.
Abe is set to decide on the sales levy by the end of the year, taking into account the strength of the economy in this quarter. Gross domestic product is forecast to grow an annualized 2.9 percent in the period from the prior three months, when the economy contracted 6.8 percent in the wake of the first bump in the levy since 1997, according to a survey of economists by Bloomberg.
Deficit Reduction
The tax increase from the current 8 percent is scheduled for October 2015 and is a pillar of the government's plan to rein in budget deficits and cap debt that's more than twice the size of the world's third-biggest economy.
Abe aims to cut the budget gap in half in the year starting April 2015 from the 2010 level, excluding interest payments and revenue from bond sales, and is shooting for a surplus five years later.
"Halving the primary balance deficit in fiscal 2015 is the bottom line, and it must naturally be achieved," said Takahashi. "A decision not to raise the sales tax would have to be made with that in mind."
BOJ officials expect Abe to proceed with the sales-tax increase next year to maintain confidence in the government's finances, according to people familiar with the discussions. Some officials said the central bank would be prepared to boost stimulus if necessary should the economy require more support following a higher levy, said the people, who asked not to be named because the talks are private.
Takahashi joined the Japan Research Institute in 1990. He did a two year stint as the Cabinet Office's director-general for policy planning in charge of economic and fiscal analysis starting in 2005 before returning to the institute.