China Fights Local Budget Corruption With 'Economic Constitution'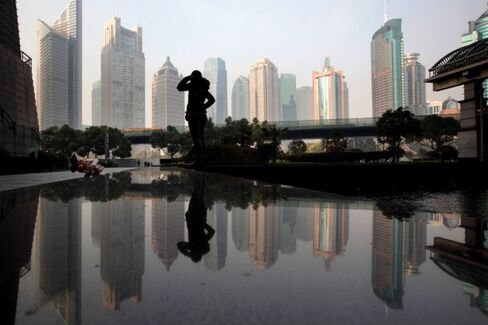 Revising a budget law, as China's National People's Congress just did, sure doesn't sound very sexy. But Sunday's move is a crucial step toward fixing some of China's biggest economic challenges: controlling runaway local debt; curbing rampant official corruption, and stemming the spread of socially destabilizing land seizures.
The amended law that now requires local governments to publicize their annual budgets is so important that some are calling it the "Economic Constitution," the China Daily reported on Sept. 1. The revision "will prove a milestone in China's fiscal history, as it will make the government's collection of taxes and fees and distribution of its fiscal money to become more law-based and transparent," the English-language paper reports.
Until now, the finances of China's tens of thousands of counties, townships, and villages have been split into budget and extra-budgetary funds. With much of the financing falling in the murkier off-budget category, "government departments have a great leeway in managing government funds, which can possibly lead to corruption and abuse of public funds," the newspaper explains.
It's also led to the growth of so-called local finance vehicles, the largely unregulated institutions set up to get around restrictions on direct borrowing by local authorities. Under the system, China's local governments accumulated some 17.89 trillion yuan (almost $2.9 trillion) in debt and contingent liabilities as of June 30, 2013, up 63 percent from the end of 2010, according to numbers released by China's National Audit Office at the end of last year.
Another key change will be to give local governments far more power to issue bonds, a right that's been tightly restricted to date, forcing localities to rely on proceeds from land sales for much of their financing. That's led to the all-too-common phenomenon of local authorities taking land, sometimes forcibly, from China's farmers and giving them little payment in return.
"Allowing local government to issue municipal bonds will provide them with more transparent, stable, and lower-cost sources of financing," wrote UBS China economists Tao Wang and Ning Zhang in a Sept. 1 research note. That replaces "the current nontransparent system of borrowing through local government financing vehicles and corporate channels, mainly in the form of bank loans and some in shadow-banking credit."
Before it's here, it's on the Bloomberg Terminal.
LEARN MORE