Woodford Sells HSBC Shares Amid Risk of Benchmark Fines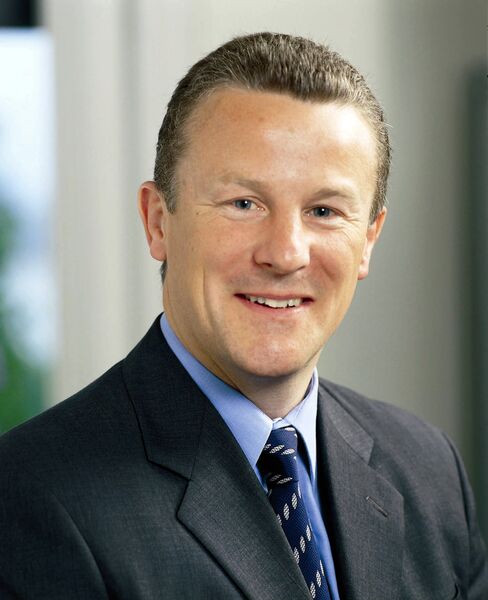 Neil Woodford sold his shares in HSBC Holdings Plc, saying the "unquantifiable risk" of regulatory fines hurts the bank's ability to raise its dividend.
The former head of U.K. equities at Invesco Perpetual sold shares worth about 64 million pounds ($106 million) to remove the bank from the 2.4 billion-pound CF Woodford Equity Income Fund, a spokeswoman for the investor said in an e-mail today. Woodford doesn't currently own bank shares, she added. HSBC, based in London, has a market value of 123.8 billion pounds.
Banks around the globe are struggling to restore investor confidence amid increasing sanctions over misconduct. HSBC was fined $1.9 billion to settle U.S. probes of money laundering in 2012. Last month, Bank of America Corp. agreed to pay $16.7 billion to close an investigation into mortgage bond sales, the harshest penalty yet on loans that fueled the 2008 crisis.
"I am worried that the ongoing investigation into the historic manipulation of Libor and foreign-exchange markets could expose HSBC to significant financial penalties," Woodford wrote on his blog explaining the sale. "A substantial fine could hamper HSBC's ability to grow its dividend."
Chief Executive Officer Stuart Gulliver, 55, is trimming HSBC to boost profitability, exiting at least 68 businesses since taking over in 2011, amid increased regulation and compliance costs. The CEO said last month the bank's capital level supports a "progressive dividend policy."
HSBC Dividend
Europe's largest bank by market value said last month it will pay a second interim dividend of 10 cents a share. HSBC's common equity Tier 1 ratio, a measure of financial strength, rose to 11.3 percent from 10.9 percent at the end of last year.
HSBC shares dropped 0.8 percent to 646.70 pence at 11:28 a.m. in London. They have declined about 2.4 percent this year. Royal Bank of Scotland Group Plc is the only among Britain's five biggest lenders to post gains this year.
Woodford was one of the biggest investors in British stocks at Invesco Perpetual. News of his planned departure from the equity fund wiped almost $1 billion off the parent company's market value last year. He set up Woodford Investment Management LLP this year and opened his first fund to clients in June.
Woodford also manages three funds, with more than 3.7 billion pounds in assets, for St. James's Place Plc that he looked after at Invesco. He also sold shares in HSBC held in these funds, the spokeswoman said.
"I'm not suggesting that HSBC is a bad investment but in the light of this growing risk, I now view the shares as broadly fair value," he said, adding that he reinvested "the proceeds into parts of the portfolio in which I have greater conviction."
'More Concerned'
HSBC is co-operating with investigations from regulators into rigging of Libor and other benchmark interest rates, as well as currency markets and credit default swaps, it said last month. The bank may be part of a group in talks with the U.K. market regulator to reach a settlement in the currency rigging probe, said one person with knowledge of the matter in July.
"I have started to become more concerned about one particular risk -- that of 'fine inflation,'" he said. "Banks have attracted many fines in the post-financial crisis world as regulators and policy makers have cracked down on past and ongoing wrongdoings in the industry. The size of the fines, however, appears to be increasing."
Before it's here, it's on the Bloomberg Terminal.
LEARN MORE