Southeast Asia IPOs to Debt Deals Seen Picking Up by Maybank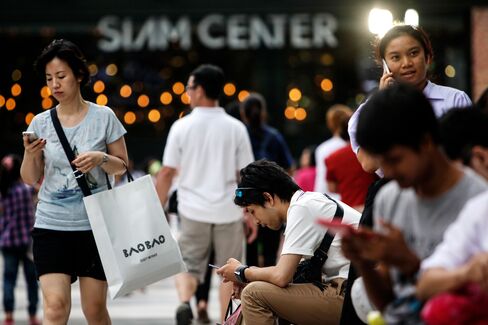 Increasing share and debt sales in Malaysia and Singapore and growing stability in Thailand are set to underpin a pickup in investment banking in Southeast Asia in the rest of the year, according to Malayan Banking Bhd.
"We see things improving in the market," John Chong, chief executive officer of the investment-banking division of Malaysia's biggest lender, said in an interview in London yesterday. "There is more stability in Thailand, the elections are over in Indonesia. We see more deals happening from the debt and equity and the mergers and acquisitions perspective."
The Kuala Lumpur-based bank said last month second-quarter profit rose at the weakest pace since 2009 as a slowdown in investment banking countered gains from loan growth. There are quite a number of IPO deals expected mainly in Malaysia and Singapore in sectors including utilities, property and oil and gas, and the debt pipeline is "robust," Chong said.
The economy of Thailand, where the investment bank derives 30 percent of its equity brokerage business, is showing signs of recovery after a military coup in May. Gross domestic product expanded 0.4 percent in the second quarter from a year earlier after contracting in the previous three months.
"We have seen quite a bit of pick up in Thailand," Chong said. "We are pretty optimistic. If the momentum continues as it's doing now for the second half it will be good for us."
Maybank also expects to see more deals from Vietnam over the next 12 months as state-owned companies come to the market, Ami Moris, managing director and regional head of equities at Maybank, said in an interview in London yesterday.
Prime Minister Nguyen Tan Dung last month requested approval for privatization plans no later than the fourth quarter, and has said that more than 430 companies will sell shares by the end of next year. Vietnam's economy is set to grow 5.4 percent in 2014, according to World Bank estimates.
Before it's here, it's on the Bloomberg Terminal.
LEARN MORE