CTC Leads Russian Consumer Stock Drop on Sanctions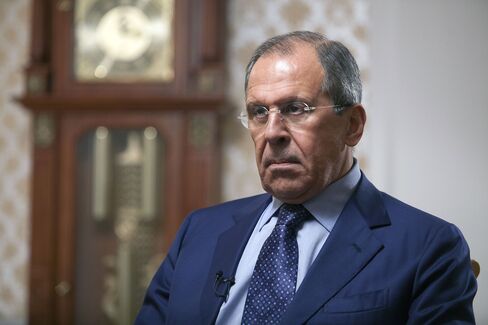 Sept. 1 (Bloomberg) -- CTC Media Inc. and Yandex NV missed out on a monthly rally in Russian stocks as sanctions linked to the Ukraine conflict squeezed the local economy, the source of most of the media companies' revenue.
CTC Media, which runs Russia's sixth-biggest TV station, sank 6.1 percent in August. Yandex, the country's largest Internet company, also slid 6.1 percent. While exporters including oil producer OAO Surgutneftegaz gained as the ruble weakened, helping lead the monthly advance in Russian stocks trading in the U.S., companies dependent on domestic demand slumped amid concern the country faces more international sanctions as fighting in neighboring Ukraine intensifies.
"New sanctions seem unavoidable and will further hurt the economy, pushing it into recession and damaging the outlook for those companies that are focused on the domestic market," Slava Smolyaninov, the chief strategist at UralSib Financial Corp. in Moscow, said by phone on Aug. 29. "Exporters, benefiting from a weaker ruble and stronger demand for energy and certain metals abroad, will continue to outperform companies focused on the domestic market this quarter."
The Bloomberg Russia-US Equity Index fell 1.8 percent to 83.96 on Aug. 29, reducing its gain in August to 0.5 percent. The gauge of the country's most-actively traded shares in New York plunged 4.7 percent in the last two trading days of the month as the ruble sank the most in emerging markets after separatists that NATO said were receiving direct assistance from Russian forces ramped up a military offensive in eastern Ukraine.
Sanctions Threatened
The U.S. and the European Union are threatening President Vladimir Putin, who denies helping the pro-Russian rebels, with further sanctions. The surge in fighting came a day after Putin described a summit meeting with his Ukrainian counterpart Petro Poroshenko as a step toward peace.
"The market will continue to crash indiscriminately if there is further escalation," Slava Rabinovich, the chief executive officer at Diamond Age Capital Advisers in Moscow, which manages $240 million in Russian assets, said by e-mail on Aug. 29. "Exporters will just be a bit less down, compared with others, but still down big."
Foreign Minister Sergei Lavrov called satellite photos that NATO said show Russian troop movements fakes. The U.S. and EU in July stepped up sanctions with measures targeting the banking and energy industries with financing restrictions and export bans.
Growth Crimped
The sanctions are exacerbating a slowdown in economic growth that the Russian government had already expected to be the weakest since 2009 even before they were imposed. Gross domestic product will expand 0.5 percent this year, the slowest since a 2009 contraction, according Economy Ministry forecasts.
The weaker ruble helps exporters when most of their revenue is derived from overseas while their costs are covered in rubles. Software developer Luxoft Holding Inc., which gets more than three-quarters of its sales from the U.S. and western Europe, raised its revenue forecast last month, saying business has been unaffected by the sanctions. The stock rallied 13 percent to $35.99 in August.
The ruble slipped 1 percent to a record-low 37.1235 per dollar on Aug. 29. It fell 3.9 percent last month, the worst performance among 24 emerging-market currencies tracked by Bloomberg.
Surgutneftegaz, which gets less than 30 percent of its revenue from Russia, gained 0.6 percent to $7.20 last month. OAO GMK Norilsk Nickel, the world's biggest producer of the metal, increased 0.7 percent to $19.57, expanding its advance this year to 17 percent. The company makes less than 10 percent of its sales domestically.
Mail.ru, MTS
Mail.ru Group Ltd., which operates the country's biggest social networks, cut its 2014 sales forecast last month after reporting first-half earnings that trailed estimates. The shares sank 1.2 percent to $26.85 in London on Aug. 29, widening its monthly decline to 10 percent.
Futures on the dollar-denominated RTS stock index expiring this month slipped 0.1 percent to 118,810 in U.S. hours Aug. 29. The RTS Volatility Index, a measure of anticipated swings in the futures, increased 1.3 percent to 35.71.
The Market Vectors Russia ETF fell 0.6 percent to $23.88 in August, decreasing for second straight month. U.S. equity markets are closed for the Labor Day holiday today.
To contact the reporter on this story: Halia Pavliva in New York at hpavliva@bloomberg.net
To contact the editors responsible for this story: Nikolaj Gammeltoft at ngammeltoft@bloomberg.net Richard Richtmyer