Korean Financial-Industry Workers Approve One-Day Strike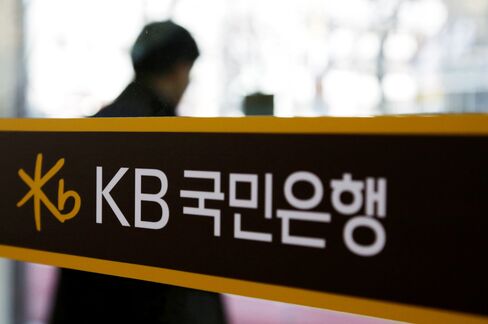 Unionized workers at South Korean banks and state-run financial firms approved a plan to go on strike next month to press for higher wages and protest job cuts.
About 91 percent of voters from the Korea Financial Industry Union supported taking the one-day action on Sept. 3, it said in an e-mailed statement late yesterday, citing a preliminary tally of ballots.
Lenders are reducing branches and employees as stalling loan growth and shrinking loan margins crimp profits. The strike would be the first for the entire industry since July 2000, when Korean banks were reeling from the Asian financial crisis, union spokesman Lee Jie Sup said by phone yesterday.
"A one-day stoppage will have little impact on banks' operations and earnings," Kim Eun Gab, an analyst at BS Securities Co. in Seoul, said before the result was disclosed.
The 100,000-member union wants base salaries to increase at least 6.1 percent this year and the retirement age to rise to 60 from 57, according to a statement on its website. It also wants to prevent job cuts amid industry-wide restructuring and dwindling welfare benefits. Excessive government influence over the industry and close ties between executives and politicians are hurting banks' competitiveness, the union said.
The KFIU is made up of workers from 37 companies, including all 18 banks operating in Korea as well as state-run firms such as Korea Asset Management Corp.
The union of Kookmin Bank, the nation's largest lender, said this month that it would join the strike. Workers at the unit of KB Financial Group Inc. have been urging that top executives from the companies resign amid a regulatory probe.