X5 Retail's Turnaround Challenged by Food Imports Ban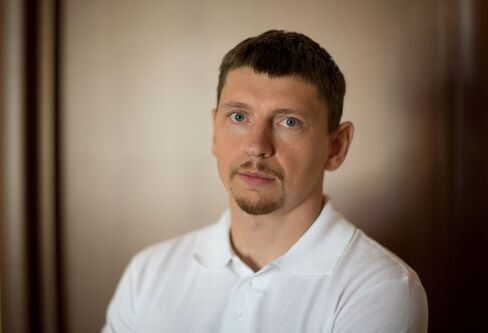 By Ilya Khrennikov
Aug. 26 (Bloomberg) –- X5 Retail Group NV, Russia's second-largest food retailer, said the country's recent ban on some food imports makes it harder to source certain goods and drives up prices on others, challenging the company's nascent turnaround.
"We have more work now," Chief Financial Officer Sergey Piven said in an interview at X5's Moscow headquarters, citing difficulty in finding large produce volumes to keep its more than 4,000 Pyaterochka discount stores stocked. The ban is also leading to "accelerated price inflation" on affected items.
After an effort to renovate and bolster its fresh-food offering at Pyaterochka that started last year, X5 posted second-quarter sales growth of 17 percent, the fastest pace in more than two years, and a 23 percent advance in July. Then, on Aug. 7, Russian President Vladimir Putin banned the imports of meats, cheese, fruits, vegetables and dairy from the European Union and the U.S.
Russian retailers urgently need to find alternative providers for about $9.5 billion of food supplies affected by the ban, according to an estimate by Capital Economics Ltd. Fish is becoming more expensive, while French and Italian cheese is disappearing from shelves, Piven said. Putin imposed the measure to retaliate for sanctions against Russia for interference in Ukraine.
Retail Basics
A new management team, including Chief Executive Officer Stephan DuCharme, who began in 2013, is seeking to bring X5 "back to basics of retail," Piven said. Sales growth was less than 10 percent in 2012 and 2013 after a series of acquisitions, leading the company to lose the title of Russia's largest retailer to billionaire Sergey Galitskiy's OAO Magnit.
X5's stock has risen 25 percent in 2014, on track for the first gain in four years, giving the company a market value of $5.68 billion in U.K. trading. The depositary receipts were trading down 0.2 percent to $20.91 as of 3:12 p.m. in London.
Pyaterochka stores were refurbished last year with brighter lighting, air conditioners and self-opening doors, Piven said. The chain added more fresh categories and offered special discounts to win back customers. This year, the effort will be expanded to X5's larger store formats, Perekrestok and Karusel.
Investment Spending
X5 is spending as much as 40 billion rubles ($1.1 billion) in 2014 to add stores and renovate existing ones. The gross profit margin widened to 24.5 percent of revenue in the second quarter from 23.6 percent a year earlier.
"The question is whether this growth and profit margins will be sustainable," said Natalya Kolupaeva, an analyst at ZAO Raiffeisenbank in Moscow. "The recent food import ban is putting it at risk." The assortment of products that needs replacing represents about 8 percent of sales, she said.
Billionaire Mikhail Fridman and his partners set up store chain Perekrestok, which means "crossroads" in Russian, in 1995. It merged with Pyaterochka, Russian for "five," in 2006 to create X5, later acquiring the Karusel hypermarkets and Kopeyka discount chains. The company runs about 4,800 stores and had sales of $16.8 billion last year.
X5 is replacing banned Norwegian salmon with fish from Russia, the Faroe Islands and further destinations such as Chile, where the long transportation required may either boost prices or decrease quality, Piven said. The company is also switching from Atlantic herring to inferior-quality Pacific herring, he said, while X5 has been unable to find a replacement for premium French and Italian cheeses.
Costlier Debt
For fruits and vegetables, X5 is switching to suppliers in countries including Morocco, Israel, Serbia and Azerbaijan.
"Retailers can adapt to these challenges," Piven said. "I think customers will see some price increases for certain categories." Passing cost increases on to customers may hurt sales as clients have fixed budgets for food, he said.
Russia's tensions with the U.S. and Europe over Ukraine have also inflated X5's borrowing costs to about 9 percent, Piven said on an Aug. 14 conference call. X5 has increased the share of long-term debt to 81 percent of its portfolio from 55 percent a year earlier. The costs may rise further as the company needs to refinance almost 9 billion rubles of debt by year-end, according to Piven.
Russian retail sales advanced a modest 2.7 percent in the first half, according to the state statistics service. Even so, publicly traded nationwide retail chains posted growth of 12 percent to 38 percent as they added stores, eating up market share from regional stores and open markets.
"Penetration of countrywide retail chains is growing every month and so does their purchasing power," Piven said. "Regional chains may find it hard to compete and will choose to sell their businesses. They are already trying to do so. Still their price tags are often unrealistic."