Taiwan's Wei Family Said to Buy MBK Stake in Cable Operator CNS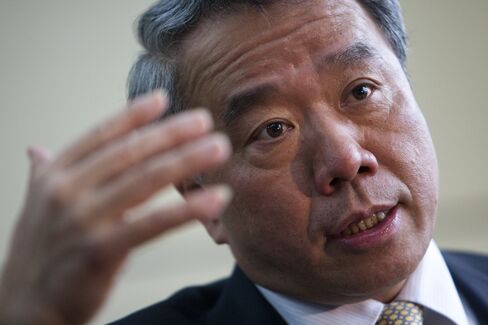 Aug. 25 (Bloomberg) -- Taiwan's Wei family, which controls Ting Hsin International Group, agreed to buy a majority stake in cable operator China Network Systems for about $2.4 billion including debt, people familiar with the matter said.
The Wei family bought the majority holding in CNS from MBK Partners Ltd., a private-equity firm founded by former Carlyle Group executives, the people said, asking not to be identified because the deal is confidential. The fund will seek regulatory approval for the transaction, the people said.
MBK has tried for four years to sell CNS. A proposed sale to Want Want China Holdings Ltd., initially agreed in 2010, was halted last year as Taiwan regulators expressed concerns about Want Want's existing media holdings. MBK was also considering an initial public offering for CNS in Singapore. The Wei family doesn't own other media businesses, which should help with regulatory approval, one person said.
Formed in 2005 by five former Carlyle executives led by Michael Kim, MBK agreed in 2006 to buy 60 percent of CNS for NT$30.9 billion ($1 billion). Hong Sei Kyu, a Seoul-based spokesman for MBK, declined to comment. Ting Hsin International Group spokesman Ted Chia didn't answer two calls seeking comment.
Economic Daily News reported that Ting Hsin planned to buy CNS yesterday.
Ting Hsin, which owns the Taiwan Star mobile-phone carrier, said in December last year it was conducting due diligence on CNS. The company, which is building out a high-speed mobile Internet service, was among five operators to receive fourth-generation licenses in October. Ting Hsin also controls Tingyi (Cayman Islands) Holding Corp., the maker of Master Kong instant noodles and beverages.
Morgan Stanley advised MBK while the Wei family was advised by UBS AG, the people said.
To contact the reporter on this story: Jonathan Browning in Hong Kong at jbrowning9@bloomberg.net
To contact the editors responsible for this story: Philip Lagerkranser at lagerkranser@bloomberg.net Debra Mao