RSA to Sell Hong Kong, Singapore Businesses for $216 Million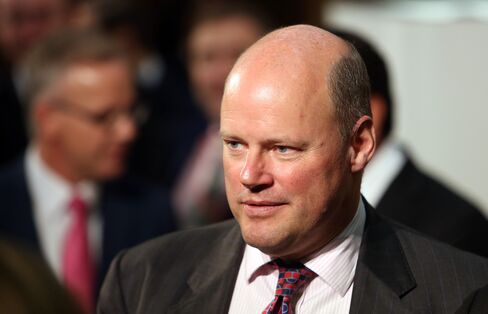 Aug. 22 (Bloomberg) -- RSA Insurance Group Plc agreed to sell the insurance businesses of its branches in Singapore and Hong Kong to Allied World Assurance Co. for about 130 million pounds ($216 million) in cash as it retreats from markets.
The sale of RSA Singapore and RSA Hong Kong will result in a gain on sale of about 110 million pounds and an addition to the group's tangible net assets of 95 million pounds, boosting capital, the London-based insurer said in a statement today. The transactions will be completed early 2015.
RSA Chief Executive Officer Stephen Hester is seeking to reverse a decade of acquisitions that saw RSA expand in more than 30 countries. The former banker said last month that he's ahead of a three-year plan to remake the insurer as he mulls further asset sales in the wake of an accounting scandal in Ireland last year and a 775 million-pound rights issue.
"The transaction builds further on the momentum of our recently announced disposal in the Baltics, Poland, Canada and China and represents continued progress against our aim of tightening the strategic focus of the group," Hester said in the statement. "Further disposals are targeted over the next 12 to 18 months to complete this process."
The shares rose 0.1 percent to 437 pounds at 8:44 a.m. in London. They have gained 7.7 percent this year after slumping 27 percent in 2013.
First-Half Profit
RSA said on Aug. 7 that it had a pretax profit of 69 million pounds in the first half after a loss of 494 million pounds in the second half of 2013. Hester, who took over from Simon Lee who quit in December amid an accounting scandal involving the company's Irish business, plans to resume dividend payments in the full year.
The company operates in France, Belgium, Germany, Italy, the Netherlands, Spain, the U.K. and Ireland after selling its eastern European and Polish assets to PZU SA in April. It also owns businesses in the Middle East and India.
RSA's Singapore operations had total assets of 236 million pounds with net written premiums of 66 million pounds at the end of 2013, according to the statement. Hong Kong had total assets of 185 million pounds and net written premiums of 47 million pounds. Both businesses had a pretax profit.
Both transactions need regulatory approval in the respective countries. Allied World Assurance, based in Zug, Switzerland, will pay about 93 million pounds for the Singapore business and about 37 million pounds for Hong Kong operations.
RSA said that senior management are expected to remain within the respective businesses at completion of the sale.
To contact the reporter on this story: Stephen Morris in London at smorris39@bloomberg.net
To contact the editors responsible for this story: Simone Meier at smeier@bloomberg.net Cindy Roberts