Red Sox Sign Castillo to Record $72.5 Million Deal, Fox Reports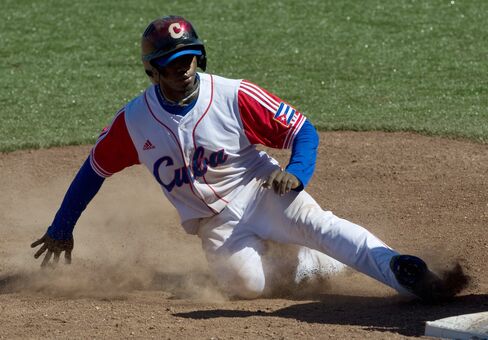 The Boston Red Sox signed Cuban free-agent outfielder Rusney Castillo to a record seven-year, $72.5 million contract, FOXSports.com reported.
The deal is a record for an amateur player from another country, according to MLB.com, eclipsing Jose Abreu's six-year, $68 million contract signed with the Chicago White Sox in October.
Castillo, 27, is a 5-foot-9, 205-pound outfielder who left Cuba six months ago and was later declared a free agent by Major League Baseball.
Castillo's contract begins this season, though the Fox, which cited people it didn't identify, didn't specify if he would play in the majors in 2014. The agreement is structured for Castillo to be paid more toward the end of the deal, Fox Sports said on Twitter.
Before it's here, it's on the Bloomberg Terminal.
LEARN MORE