How to Improve Your SAT Essay Writing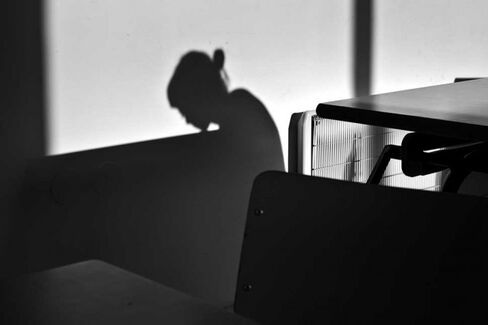 This tip for improving your SAT score was provided by Courtney Tran at Veritas Prep.
The SAT essay is daunting for many reasons, including its tight time limit, the fact that prompts aren't revealed until the test begins, and its strong influence on the SAT Writing score, to name a few. While it is important to address all these obstacles, remember not to stress too much about them. For tips, see this article. It is equally important not to forget about the core element of the essay itself: writing well. Here are a few SAT-customized tips to keep in mind.
1. Write naturally. Flow and tone are key to good writing. Unfortunately, since the SAT essay calls for academic writing, many students uncomfortable with academic tone attempt to artificially professionalize their natural writing voices by using sentence structures they aren't used to. The result is choppy, stiff, awkward prose that ends up detracting from the essay. To avoid this, try imagining that you are explaining something important and serious to a highly attentive and interested politician. (This shouldn't be hard; most SAT prompts discuss serious subjects, from morality to such global concerns as technology and the environment.) Write as you would speak, and check your grammar as you go.
2. Don't incorrectly incorporate complex vocabulary. Complex vocabulary is impressive. If you know complex vocabulary words well and know how to use them correctly, by all means, do so. However, if you are at all unsure as to how to appropriately use a complex vocabulary word, don't use it. From a grader's perspective, there are few clearer signs of an inexperienced or unskilled writer trying to fake experience and skill. If you are purposely learning vocabulary for the sake of improving your SAT score, make sure to learn each word's correct usage, along with its definition.
3. Read sample essays (available online, on the College Board website). Why did high-scoring essays achieve the scores they did? What could low-scoring essays have done better? Sample essays can be instrumental in helping you gain a more complete understanding not only of what constitutes good writing, but what the College Board identifies as good writing. It's a great standard to keep in mind while crafting your essay.
4. Become a grammar nut. Great writing requires great grammar, which may be the strongest building block of good writing. (Think about it: No great sentence ever mixed up "your" and "you're.") Improving your grammar is most convenient. You can ask your English teacher whether he or she has noticed any specific chronic grammatical errors in your writing, take a Veritas Prep SAT course, or even just read books and news articles more often.
5. Get good at writing quickly and well, at the same time. This is difficult but far from impossible. One good exercise to improve the quality of your speed-writing is stream-of-consciousness journal-keeping. Pull out a piece of paper and write as well as you can about anything you like—your day, your dreams, your dog—so long as your hand never stops moving. After a few minutes, stop writing and read what you've written. This is a great way to identify the types of mistakes you are most likely to make when crunched for time during the SAT essay. Then focus on fixing them. Practicing SAT essays is also helpful. Therefore …
6. Practice writing timed SAT essays. This is the best way to improve your SAT writing because there is no point in learning about the elements of good writing unless you incorporate them into the way you write. The only effective way to do this is by developing good habits, which can only be achieved with good practice.
7. Revise your practice essays the day after writing them. A little distance can make it easier to spot your own mistakes, note what you have done well, and recognize areas in need of improvement.
8. Ask others to help you revise your essays—preferably people you know who write better than you do. Think English teachers, parents, or friends in higher grade levels. Their input will give you a fresh perspective on your writing. If you're anything like me, knowing that your essay will be read by someone whose opinion you value will motivate you to write better essays.
The best SAT essays are set apart by excellent writing. This is highly useful, not only to the SAT but to academics and to your careers in general. Practice and plan in order to become a better student and to develop your writing skills in general—and to write the best SAT essay you can.
Plan on taking the SAT soon? Take advantage of Veritas Prep's free SAT resources including free SAT video lessons!
Before it's here, it's on the Bloomberg Terminal.
LEARN MORE