SAC Loses Bid to Dismiss Elan, Wyeth Insider-Trading Suit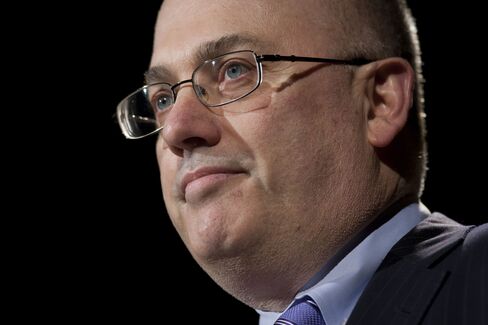 SAC Capital Advisors LP, the hedge-fund firm that Steven A. Cohen transformed into a family office following a record insider-trading settlement, lost a bid to dismiss an investor class action over the wrongdoing.
SAC's request to dismiss claims by investors in Elan Corp. and Wyeth LLC, now a unit of Pfizer Inc., was denied by U.S. District Judge Victor Marrero in Manhattan. The judge did narrow the litigation by reducing the range of trade dates that apply to one of three claims in the case.
"SAC's arguments are inappropriate at this stage in the proceedings," Marrero said in his ruling, signed yesterday and made public today. "The allegations in this suit concern what has been called the most profitable insider trading scheme ever uncovered."
The suits relate to trading in Elan and Wyeth shares by former SAC fund manager Mathew Martoma on tips about an Alzheimer's drug, allowing the firm to gain $555 million in illegal profit and avoided losses, according to the ruling. The investors said they lost out by trading in the shares at the same time SAC was trading with non-public information.
Martoma, who is also named in the lawsuit, was convicted in February of securities fraud. He's scheduled to be sentenced on Sept. 8.
SAC pleaded guilty in November to securities fraud and agreed to pay $1.8 billion to settle U.S. allegations of insider trading. As part of the deal, billionaire founder Cohen, 58, agreed to close his Stamford, Connecticut-based firm to outside investors and return client money. He wasn't charged.
Eight former employees have pleaded guilty or been convicted of using confidential and material information to profit, while two have settled with federal regulators without admitting or denying wrongdoing.
The case is Birmingham Retirement and Relief System v. SAC Capital Advisors LLC, 13-cv-02459, U.S. District Court, Southern District of New York (Manhattan).
Before it's here, it's on the Bloomberg Terminal.
LEARN MORE