Michael Sam Becomes 1st Openly Gay Player to Appear in NFL Game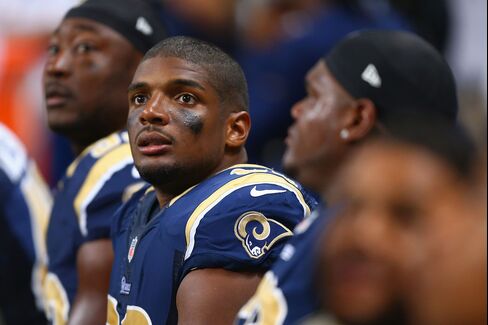 Aug. 9 (Bloomberg) -- Michael Sam became the first openly gay player to appear in a National Football League game, making a solo tackle and a quarterback hit for the St. Louis Rams.
Sam, a defensive end, entered the game late in the first quarter in the Rams' 26-24 preseason loss at home to the New Orleans Saints.
Sam, 24, who publicly revealed his sexuality three months before getting picked by the Rams in the seventh round of the NFL draft, is trying to make the St. Louis roster.
To contact the editor responsible for this story: Rob Gloster at rgloster@bloomberg.net