Bank Capital Race Not Enough for Basel as Nordics Break Away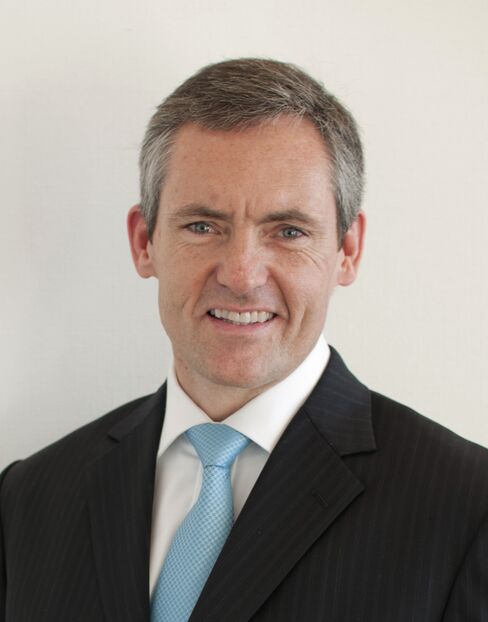 The Basel Committee on Banking Supervision's new head says it's dangerous to rely on reported capital ratios as a defense against lender insolvency.
William Coen, secretary general of the committee, says bigger buffers won't be enough to protect the financial system from another crisis unless national regulators are relentless in policing banks. The comments come as Scandinavia breaks away from the pack in revealing banks' individual risk profiles after finding that Basel's capital disclosure rules aren't enough.
"Capital isn't the answer to everything," Coen said by phone. "Capital is for unexpected losses and it's not easy to quantify with precision every single risk that a bank faces. That's why strong, rigorous supervision is important."
As Denmark and Sweden lead the way in disclosing firm-specific capital needs, investors elsewhere are left to wonder how well banks' reported buffers cover their individual risk profiles. The so-called Pillar 2 requirements come on top of industrywide Pillar 1 standards that all banks publish to show how much capital they have relative to their risk-weighted assets. Basel doesn't require regulators or banks to disclose Pillar 2 capital needs, which can in some cases double reserve requirements.
Denmark started publishing Pillar 2 standards for its banks after the 2008 collapse of Roskilde Bank A/S revealed shortcomings in existing disclosure standards.
Danish Kings
The community lender, based in a town famous for being the burial site of Denmark's kings and queens, was the biggest of 62 banks to fail or be taken over during the financial crisis. The year it collapsed, Roskilde Bank reported a total capital ratio of 12.2 percent of risk-weighted assets. The Financial Supervisory Authority closed the bank after that buffer wasn't big enough to keep it solvent when its property loans soured, a risk that Pillar 2 requirements were created to capture but that investors couldn't see back then.
The lack of disclosure at the time left shareholders powerless to correct Roskilde Bank's risk-taking, according to Kristian Vie Madsen, deputy director of the FSA in Copenhagen.
"Roskilde Bank got orders from us and risk warnings that they were taking on too large risks," Madsen said. "The Danish parliament felt this information should have been available to the shareholders and depositors."
Sweden will join Denmark next year in publishing banks' individual capital requirements, Johan Eriksson, senior adviser for bank policy at the FSA in Stockholm, said in an interview last month.
Seeking Clarity
The Basel committee conceded in June its own disclosure requirements aren't good enough. The committee proposed changes, saying the financial crisis showed existing requirements failed to alert investors early enough to growing risks and didn't give market participants enough information to gauge accurately banks' "overall capital adequacy."
The disclosure requirements, which are intended to bring market forces to bear on banks, are the third of the three pillars that Basel established to aid financial stability. The committee has already revised its Pillar 1 capital demands, which should improve banks' credit-worthiness once fully implemented, according to Moody's Investors Service.
Still, the committee has so far failed to address other weaknesses, including "inconsistent use of Pillar 2 assessments," the rating company said in an Aug. 4 report.
With so few regulators disclosing Pillar 2 requirements, most bank investors are hard-pressed to assess the real risk of losses, according to Moody's and Standard & Poor's.
Judging Buffers
"A lack of clarity around how much capital a bank is required to hold, including both Pillar 1 and Pillar 2, means that you can't really fully assess the extent to which the bank is adequately capitalized from a regulator's perspective," Laurie Mayers, Moody's associate managing director for banking in Europe, the Middle East and Africa, said by phone.
Coen, who became Basel's secretary general and chairman of its policy development group in June, said that while having adequate capital is "critically important," regulators and banks can't assume big reported reserves are enough to prevent losses.
"The answer isn't simply to say you need another X basis points in capital," Coen said. "Maybe the better response is to require the bank to present a detailed plan on how it's going to better manage these risks and to make sure the bank sticks to that plan."
Protecting Investors
Still, disclosure of Pillar 2 requirements is an important tool for imposing market discipline, according to Eriksson.
"You can never fully protect yourself from unexpected losses: this is true by definition since they're unexpected," Eriksson said today in an e-mail. "But at least you can be reasonably conservative, try to capture risks that the Basel accord specifically doesn't cover, or doesn't cover enough, and provide disclosure to the market."
The need for greater transparency has been underscored by an increase in the layers of capital that banks are required to hold and the securities tied to those layers, Moody's said.
"Each layer has a different consequence if breached as losses get progressively larger, from withholding of interest payments to triggering of CoCos resulting in conversion or writedown as buffers are breached and, in the extreme, breaching of minimum requirements," Mayers said.
Some regulators and banks say that disclosure of Pillar 2 requirements risks undermining market confidence and accelerating a lender's losses. The argument doesn't fit with the experiences in Denmark, Madsen said.
Disclosure "increases transparency and increasing transparency increases market discipline," he said. "That's the way it works."
Before it's here, it's on the Bloomberg Terminal.
LEARN MORE